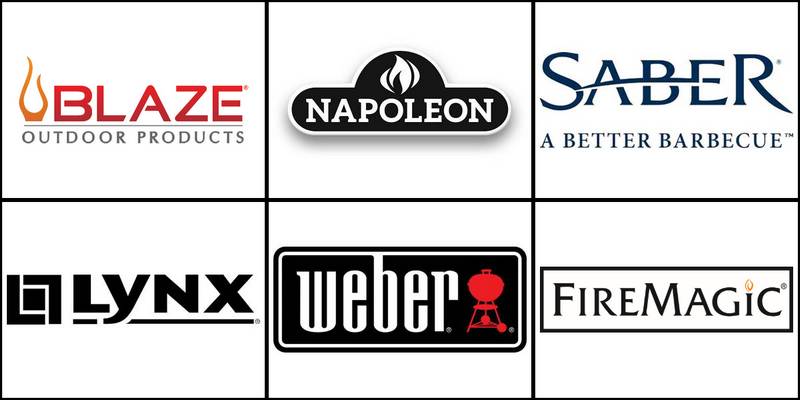 Gas grill manufacturers are well-known for crafting the finest grills, utilizing gas as the primary fuel to create culinary delights. These grills are designed for convenience and efficiency. They can achieve optimal cooking temperatures while maintaining consistent heat. Thanks to their user-friendly ignition systems, gas grills bid farewell to wood or charcoal dependencies, offering smooth grilling experiences.
Gas grills enable users to grill effortlessly with just a button push. They say goodbye to lengthy charcoal preparations or careful fire supervision. Also, gas grills grant versatility in temperature adjustments, allowing users to seamlessly accommodate different techniques and foods. These grills include enticing extras such as side burners, rotisserie kits, and warming racks – all of which elevate the gourmet experience and broaden culinary horizons.
The best gas grill brands should encompass essential features. It must have robust construction and long-lasting materials capable of regular use. A dependable gas grill should also offer ample cooking space to handle the desired quantity of food items. Other recommended features include an integrated thermometer for accurate temperature tracking, easy-to-clean surfaces, and generous storage compartments for grilling tools.
What are the best gas grills?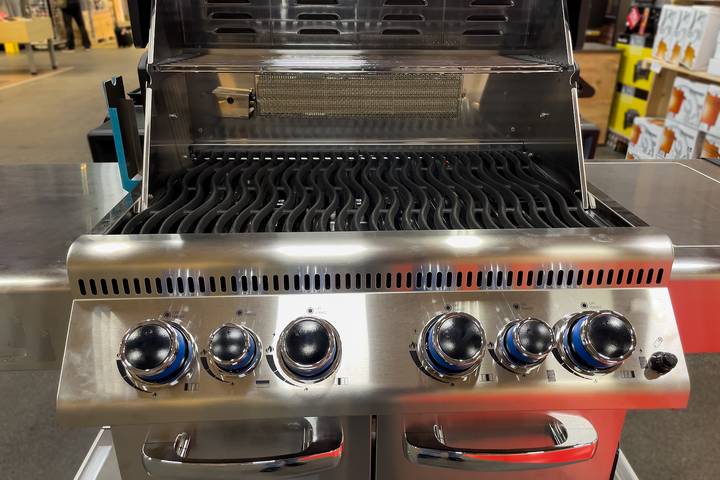 The best gas grill brands prioritize performance, quality, and ease of use.
Performance
An excellent gas grill delivers uniform heat distribution on the cooking surface, ensuring accurate and even cooking results. Consistent temperature control is crucial for various grilling methods, such as searing, smoking or slow cooking. A solid gas grill with potent burners and effectual heat output ensures you can maintain the ideal temperature for different kinds of food.
Quality
A well-constructed gas grill built from long-lasting materials, like stainless steel, guarantees longevity and resilience to the outdoor elements. Burners, grates, and ignition systems all significantly influence the grill's dependability. The best gas grill brands endure time, delivering consistent cooking experiences.
Ease of Use
Consider features like electronic ignition for a fast and seamless startup, user-friendly control knobs or digital displays for temperature adjustments, and coherent instructions for assembly and usage. A gas grill with easily cleanable surfaces, detachable grease trays, and accessible maintenance attributes streamlines post-grilling tidying up. An intuitive design elevates your grilling experience, making it hassle-free.
List of top gas grills
Napoleon Grills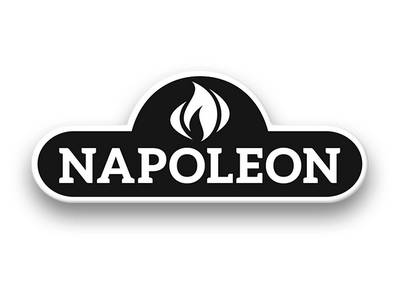 Napoleon is one of the best gas grill brands worldwide. Centred in Canada, Napoleon has been synonymous with grilling for numerous years. Wolfgang Schroeter founded the company in 1976, starting as a modest steel manufacturing enterprise before broadening its offerings to premium gas grills.
Napoleon's gas grills provide an extraordinary grilling experience that distinguishes them from competitors. Known for their remarkable heat distribution, Napoleon grills ensure consistent cooking across the entire surface. Users can enjoy unrivalled temperature control, effortlessly achieving the ideal sear or gently preparing tender dishes.
Napoleon thoughtfully integrates advanced elements like infrared burners, rotisserie accessories and inventive sear plates to amplify versatility and enhance culinary performance. Over time, the gas grill brand has garnered an exceptional reputation for its dedication to engineering prowess, unparalleled design, and noteworthy performance.
Weber Grills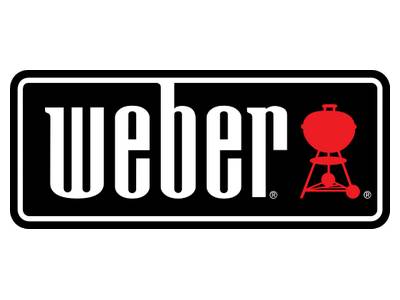 Weber possesses a deep-rooted history as a dominant gas grill producer. Hailing from Illinois, Weber has maintained a strong presence in the grilling industry for decades. The company's adventure started in 1952 with George Stephen's iconic Weber kettle grill invention. From that moment on, Weber has steadily advanced and broadened its product offerings.
Weber presents an impressive selection of gas grills that excel in quality, performance, and longevity. Weber gas grills are popular among grilling enthusiasts. Emphasizing precision and adaptability, these grills provide outstanding heat distribution, guaranteeing consistent cooking results across the entire surface.
Advanced temperature control systems in Weber grills enable fine-tuning to achieve desired cooking methods, whether searing, smoking or slow cooking. Constructed with resilient materials like stainless steel, these grills promise enduring performance and resilience to the elements.
Broil King
Broil King is proudly a distinguished maker of high-quality grills. Stationed in California, Broil King has been a grilling force for many years. The company's origins date back to the late 1980s. Its creator, Dick Stephen, aspired to develop a superior gas grill incorporating performance, durability, and innovation. Since then, Broil King has consistently broken industry ground in grilling technology, garnering a well-earned reputation for excellence in the field.
Gas grills from Broil King have gained quite a following due to their outstanding quality. The company's dedication to skillful artistry and meticulous attention to detail shines through in every aspect of its products. Broil King grills impress with their potent burners, ensuring even heat distribution and accurate temperature control for unparalleled cooking results.
These grills are constructed with premium materials to maximize durability and longevity. Innovative elements, such as the Flav-R-Wave cooking system, enhance flavour while vaporizing drippings.
Kamado Joe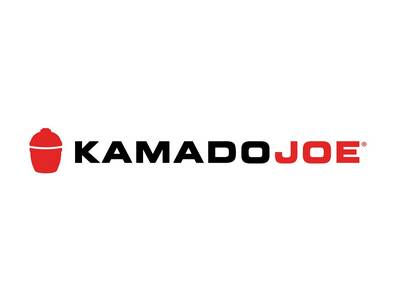 Kamado Joe is a top-tier gas grill brand. With its head office in Georgia, Kamado Joe consistently elevates the outdoor cooking experience through its unique grills that blend traditional ceramic methods with contemporary design and practicality. The outstanding performance and adaptability of Kamado Joe grills have earned widespread praise.
The grill designs showcase robust ceramic walls, delivering superb insulation and heat retention, allowing for precise temperature regulation and efficient fuel use. This empowers grill enthusiasts to master various cooking approaches, from leisurely smoking to high-intensity searing.
Kamado Joe grills have cutting-edge airflow control systems, enabling users to modify and fine-tune temperatures for optimal cooking outcomes. Additionally, the grills provide generous cooking areas and multi-level grate options, offering the versatility to prepare multiple food items concurrently.
Char-Broil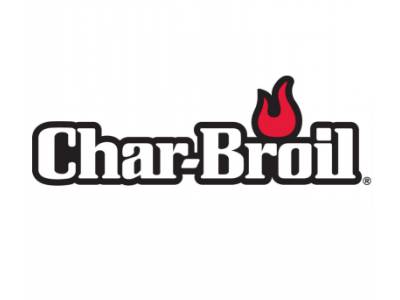 Char-Broil holds a remarkable reputation as an outdoor cooking company. Situated in Georgia, this distinguished company has been a prominent player in the grilling world for years. Char-Broil has consistently broadened its product range, showcasing various gas grills celebrated for their dependability, wallet-friendly prices, and user-focused features.
Char-Broil gas grills excel in performance and portability. The brand presents an eclectic assortment of grills that cater to individual tastes and needs. These grills are renowned for their trusty ignition systems, enabling swift and stress-free startup.
Equipped with features such as multiple burners and adjustable heat configurations, users can enjoy meticulous temperature control and various cooking possibilities. Char-Broil grills are engineered with robust materials and top-notch construction, assuring long-lasting functionality. Furthermore, the brand emphasizes user-centric elements like surfaces that are easy to clean.
Lynx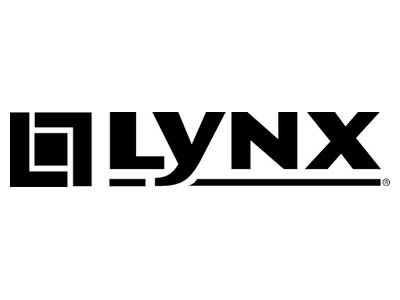 Lynx has an impressive history as a distinguished maker of deluxe grills and outdoor culinary appliances. Hailing from its home base in California, Lynx has positioned itself as a forerunner in grilling for years. The company's unwavering dedication to precise engineering and imaginative design has garnered them a reputation for crafting premium grills.
Lynx's gas grills embody the company's commitment to quality and innovation. These grills are constructed with first-class materials, guaranteeing resilience and protection from the elements. Lynx integrates state-of-the-art features and pioneering technology into their grills to heighten culinary adventure.
Equipped with potent burners and exact temperature regulation, Lynx grills provide excellent heat dispersion and facilitate precision cooking techniques like searing or slow roasting. They offer convenience by incorporating built-in lighting, infrared rotisserie burners, and adaptable cooking areas.
Blaze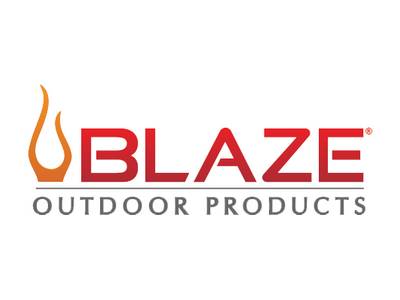 Situated in Louisiana, Blaze has become a significant presence in the grilling world. The company's origins are deeply rooted in a love of outdoor cooking and the aspiration to cultivate exceptional grilling experiences. Renowned for their remarkable performance and resilience, Blaze gas grills embody the company's dedication to excellence.
Blaze grills ensure uniform distribution across the cooking surface. Grill masters can effortlessly fine-tune the temperature for optimal cooking results. Blaze grills offer much culinary creativity and cater to large food quantities without sweating. Enhanced with flame stabilizing grids, heat zone separators, and simple-to-clean surfaces, Blaze grills serve up an unparalleled grilling experience.
Fire Magic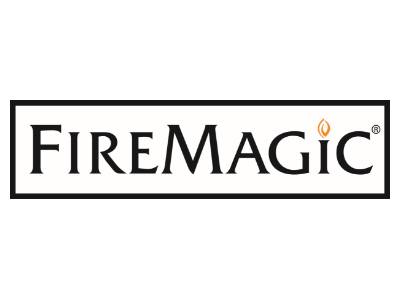 With roots stretching back decades, Fire Magic has made a name at the forefront of the grilling world. This company has earned recognition for creating the best gas grills. Operating from their California base, Fire Magic constantly strives to break the ground in grilling technology. They offer cutting-edge features and opulent designs that take outdoor cooking to new heights.
Fire Magic grills are designed to stand the test of time. The brand employs stainless steel to guarantee enduring performance and weather resistance. Fire Magic grills come with potent burners that provide accurate heat control, empowering grill enthusiasts to achieve superior cooking outcomes.
These grills also offer generous cooking spaces, making it easy to prepare mouth-watering meals. Fire Magic's dedication to quality permeates every facet of their grills, from robust construction to groundbreaking cooking systems that amplify flavours.
Saber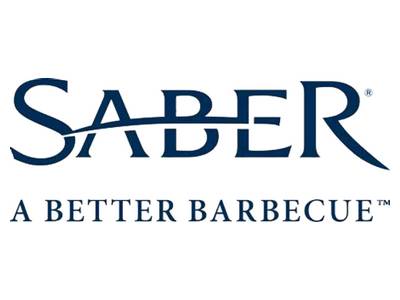 Saber is a top-tier gas grill brand. Its grills are meticulously engineered and encompass the latest technology, delivering an exceptional grilling experience for outdoor cooking enthusiasts.
Saber gas grills are famed for their remarkable performance and enduring quality. The brand employs state-of-the-art infrared cooking technology, ensuring uniform heat distribution while preventing flare-ups. This groundbreaking feature allows for accurate temperature regulation and encourages efficient fuel utilization, leading to consistent cooking outcomes and decreased energy consumption.
Saber grills are fashioned from high-quality stainless steel, capable of withstanding harsh outdoor conditions. The grills also come with handy features such as user-friendly ignition systems, accurate control knobs, and generous cooking space, offering versatility and ease of use.
Masterbuilt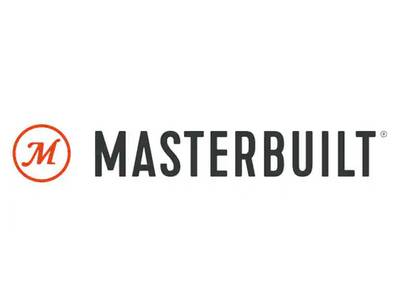 Masterbuilt is a leading gas grill brand. Based in Georgia, this company has made waves in the grilling industry for years. Masterbuilt presents a diverse selection of gas grills that blend performance, endurance, and handiness to heighten the al fresco cooking experience.
Constructed with top-notch materials, Masterbuilt grills ensure extended use and resistance to rust. These grills come equipped with potent burners for precise heat regulation, permitting a range of cooking techniques. Additionally, Masterbuilt grills incorporate handy features, such as electronic ignition systems or fast and easy startup.