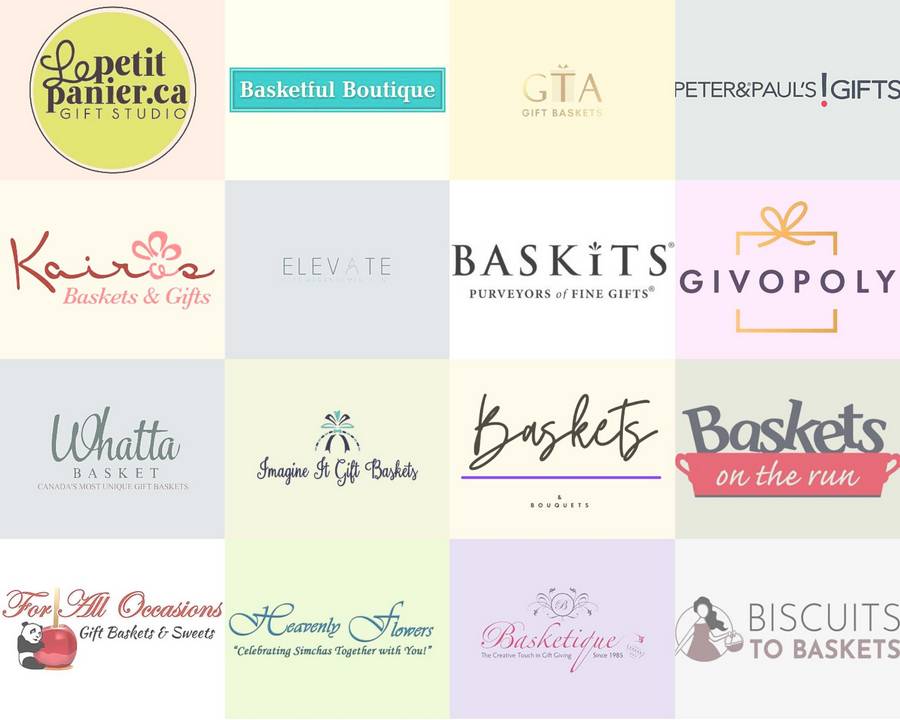 Best Gift Baskets Canada – 20 Canadian Gift Basket Companies
Canadian gift baskets make the best presents for friends, family, or someone special in your life. The most popular time to give gift baskets is Christmas, which showcases your festive cheer. However, you aren't just limited to celebrating the holidays. You may enjoy treating your loved ones with wedding gift baskets or coworkers with corporate gift baskets. Each present contains your sincerity, gratitude, and emotional connection. The best gift baskets Canada express your heartfelt sentiments toward the recipients.
Gift baskets are famous for their variety. Each basket of goodies may contain many delightful surprises, from practical accessories to yummy snacks. Some popular items include candy, healthy gluten-free snacks, vegan food, or a brilliant assortment of coffee and tea. Similarly, your hearty Canadian friends may enjoy a basket filled with their favourite beer, liquor, or beverages. Rest assured that you can find the best gift baskets for different ages and demographics, reflecting everyone's unique tastes.
We love offering gift baskets to brighten someone's day and bring a smile to their faces. Likewise, we enjoy receiving these unique presents, making us feel loved and appreciated. Gift baskets are the best way to cherish, motivate, and empower the people around us.
Check out the list of the best gift baskets in Canada:
Best Gift Baskets Canada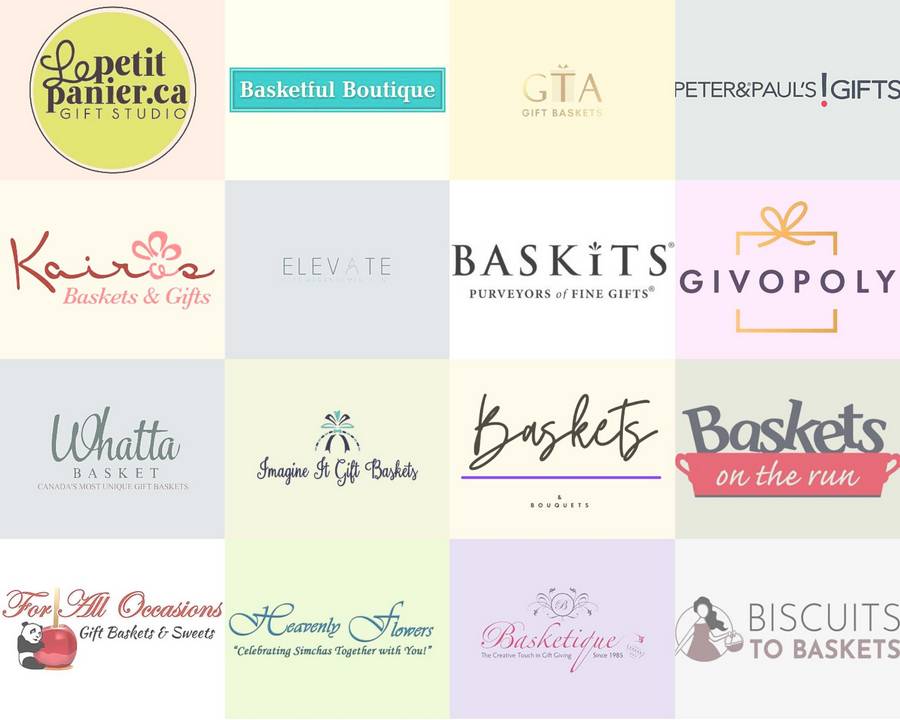 Canada is home to many of the best gift basket companies in the world. The popularity is a testament to the Canadian spirit of kindness and generosity. From the metropolitan city of Toronto to the charming coastal town of St John, the power of giving is a value instilled in every community.
Are you ready to go shopping for a special Canadian in your life? Here are the most popular gift baskets in Canada:
Best Gift Baskets Toronto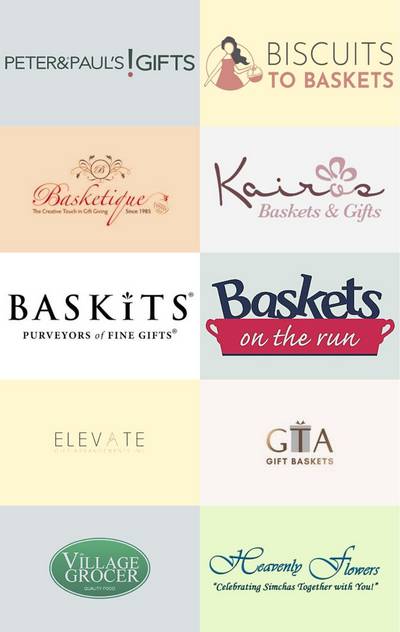 Toronto, the most biggest city in Canada, celebrates a population of nearly 3 million citizens. Although Downtown Toronto is the busiest district, there are thriving communities in Mississauga, North York, Richmond Hill, and surrounding areas. Many other suburbs and small towns also make up the Greater Toronto Area.
Toronto is the home to some of the leading Canadian gift basket companies in the country. The most famous brand is Baskits, which has three retail locations across the city. Are you looking for a Canadian gift basket company near you? Here is a list of the best gift baskets in Toronto:
Best Gift Baskets Ontario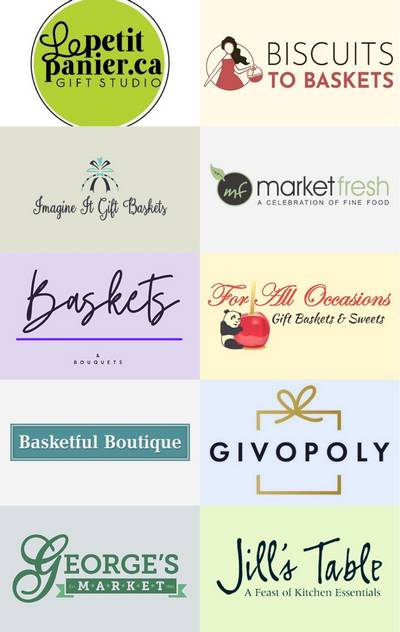 As the most populated province in Canada, Ontario has a population of nearly 15 million residents. Toronto is the capital of Ontario, a metropolitan city packed with events, businesses, and diversity. In addition, this province includes famous towns like Ottawa, known as the country's capital. Other prosperous communities include Guelph, Kitchener, London, Waterloo, and more.
There are many gift basket companies in Ontario, Canada. Each brand carries a distinctive Canadian identity infused with a charming small-town flair. Here is a list of the best gift baskets in Ontario:
Best Baby Gift Baskets Canada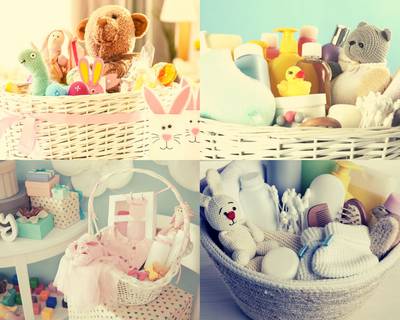 Baby gift baskets are the best presents for new mommies and daddies expecting a newborn child. These baskets contain helpful items like toys and accessories designed to make parenting easier. Those late-night snacks and guilty pleasure treats will come
Caring for a new child can be a stressful experience. You can support your friends and loved ones with baby gift baskets. These baskets contain numerous goodies, which will provide relief during the early stages of parenthood.
Here is a list of the best baby gift baskets in Canada:
Best Candy Gift Baskets Canada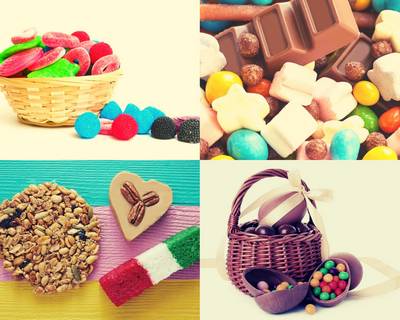 Do you know someone with a sweet tooth? They will enjoy a gift basket with sweet chocolate bars, jellybeans, licorice, and all their favourite treats.
Candy gift baskets are popular among all ages and demographics. Everyone enjoys nibbling on a couple of sweet treats, from chocolates to jellybeans. Candies can boost morale during a workday or provide comfort during cozy evenings at home. These gift baskets are ideal presents that many recipients will appreciate.
Here is a list of the best candy gift baskets in Canada:
Best Christmas Gift Baskets Canada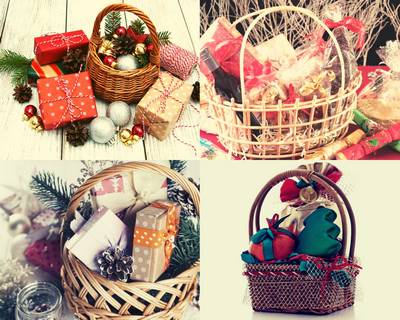 Christmas is famous for being the season of giving. This festive time of year encourages us to express fond sentiments to our friends and loved ones. Holiday gift baskets are the best way to celebrate Xmas, delivering yummy treats and Santa's delightful goodies to the recipients.
Unsurprisingly, Christmas is one of the most popular times to give gift baskets. Celebrate the festive season with a holiday gift basket with jolly snacks and merry treats. Christmas gift baskets commonly include sweets, snacks, wines, and holiday trinkets. Many people crave candies and chocolates around the festive time of year. Indulge your loved ones with Xmas gift baskets that include the best treats, from candy canes to macarons.
Here is a list of the best Christmas gift baskets in Canada:
Best Coffee Gift Baskets Canada
Many Canadians enjoy a cup of joe to revitalize themselves in the mornings, almost like a daily tradition. For this reason, coffee gift baskets make excellent presents. Each basket contains blends, roasts, beans, and a few goodies to make the coffee experience more satisfying.
Make every morning special with savoury brews and coffee beans from leading brands. Accompany your drink with accessories like mugs or kitchenware.
Here is a list of the best coffee gift baskets in Canada:
Best Corporate Gift Baskets Canada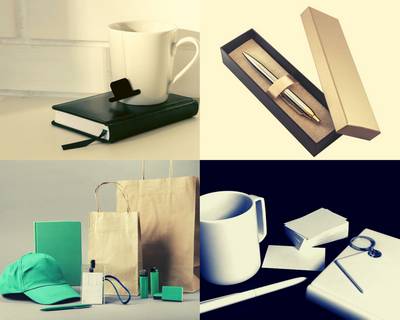 Corporate gift baskets are luxurious presents that will make the recipients feel special. From gourmet snacks to fancy wines, these products come with class and sophistication.
The baskets are perfect for expressing gratitude and admiration to employees, managers, or coworkers. In addition, gift baskets are the ideal presents to give corporate clients.
Here is a list of the best corporate gift baskets in Canada:
Best Gourmet Gift Baskets Canada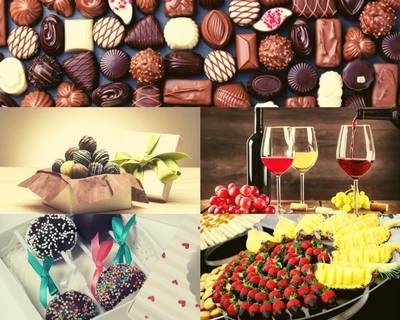 Gourmet gift baskets convey class, elegance, and sophistication. These presents can dazzle your recipients, letting them know you cherish them. The prestige of a gourmet gift basket comes from high-quality products made by premium brands.
Each item reaches a standard of excellence, ensuring that your gift basket reaches perfection. Pamper your favoured companion with spa packages, meat platters, or rich teas imported outside Canada.
Here is a list of the best gourmet gift baskets in Canada:
Best Healthy Gift Baskets Canada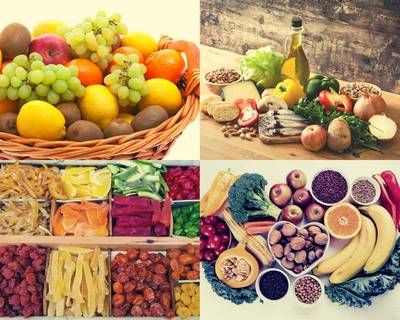 Healthy gift baskets include low-sugar and low-carb treats. They make suitable presents for those who are more conscious about their diets. These baskets encourage the recipients to maintain their sensible lifestyle, so they can enjoy a few wholesome snacks without worry.
Healthy gift baskets are as nutritious as they are delicious. These baskets contain sugar-free treats and light snacks that won't disrupt your diet.
Here is a list of the best healthy gift baskets in Canada:
Best Sympathy Gift Baskets Canada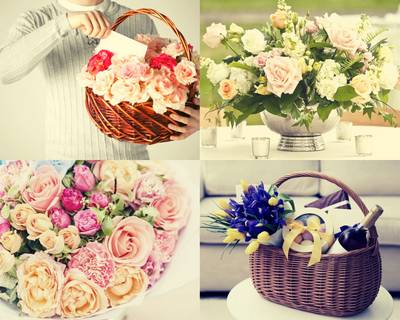 A tragedy is never an easy experience for anybody. You can express condolences and provide emotional support with the best sympathy gift baskets. These baskets contain pick-me-up items, letting the recipients know you cherish them dearly.
Sympathy gift baskets express condolences in a respectful manner. Your thoughtful gesture lets the recipients know you're thinking of them during challenging times.
Here is a list of the best sympathy gift baskets in Canada:
Best Wedding Gift Baskets Canada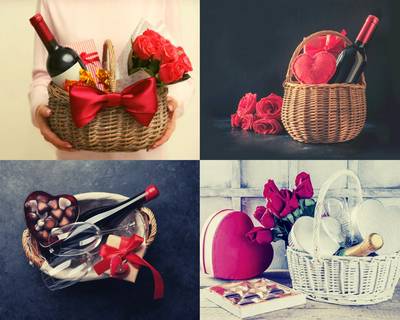 Do you know somebody about to tie the knot? Celebrate this joyous occasion with the best wedding gift baskets! Each basket contains various romantic goods highlighting a couple's love for each other. From gourmet chocolates to luxury wines, the newlyweds will thank you as they develop their relationship.
Getting married is one of the most significant moments in anybody's life. Congratulate the married couple and send them your best wishes with a wedding gift basket. The various presents will put them in a romantic mood, ensuring they begin their marriage on a splendid note.
Here is a list of the best wedding gift baskets in Canada:
Best Wine Gift Baskets Canada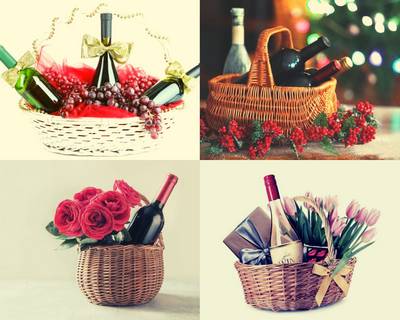 Wine is one of the most fabulous beverages, especially for parties and celebrations. Reward your friends, colleagues, and loved ones with the best alcohol gift baskets. They will appreciate taking a delightful sip from the fine wines, kraft beers, and mature liquors.
A strong glass of red or white wine can make your troubles dissipate. Delight your recipients with the best wine gift baskets!
Here is a list of the best wine gift baskets in Canada:
Best Canadian Gift Basket Companies
Canadian gift basket companies offer different selections of goodies and trinkets. You may have to explore a few choices to find the perfect present. Here is a list of the best gift basket companies in Canada:
Baskits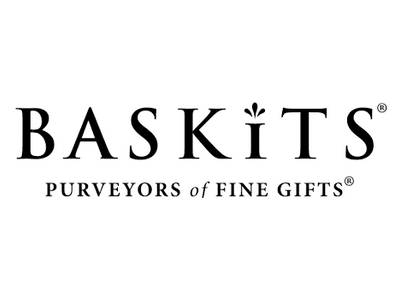 Gift Baskets Toronto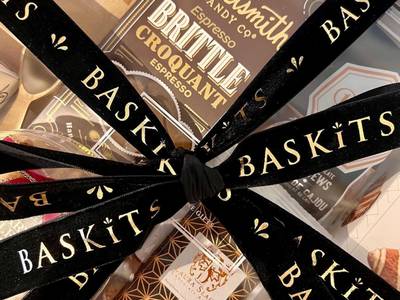 Baskits offers the best gift baskets in Toronto. This award-winning Canadian company has earned an excellent reputation for curating premium gift baskets. Building upon decades of history, Baskits leads the way in providing thoughtful gifts in every niche imaginable. They have prosperous partnerships with the top brands in Canada, allowing access to vast selections of products. From gourmet food to holiday presents, you can shop for the best gift baskets at Baskits.
Founded in 1985, Baskets soon became one of the fastest-growing companies in Canada. Robin Kovitz stepped in as the President and CEO in 2014, bringing her enthusiasm, business acumen, and many creative ideas. The business thrived under Robin's leadership, earning Baskets three consecutive years on the Top Growing Companies in Canada list by Globe and Mail's Report on Business Magazine. The Baskits team serves over 50,000 customers worldwide, including many Canadians and Americans.
Baskits Toronto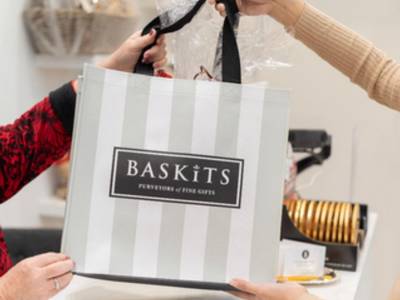 Baskits has its headquarters in Toronto, Ontario. It operates three conveniently located stores across the GTA. In addition, Baskits provides delivery across North America and concierge services for large-quantity orders. The Baskits customer support team can help answer questions and track orders. Rest assured that your gift baskets will arrive on time, giving a warm boost to your recipient's day.
Baskits offers their best gift baskets Toronto in these three store locations:
Baskit Reviews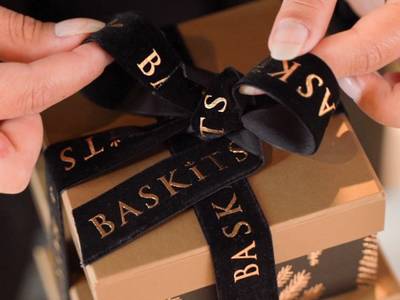 Baskits is a perennial favourite among Canadians, receiving excellent reviews over the years. Customers appreciate the speedy delivery services in Canada or worldwide. In addition, the affordable prices and diverse selections of gift baskets are impressive. Baskits ensures each basket contains premium-quality presents, which will put a smile on the recipients' faces.
The top products among the Baskits selection include:
Best Gift Baskets at Baskits
GTA Gift Baskets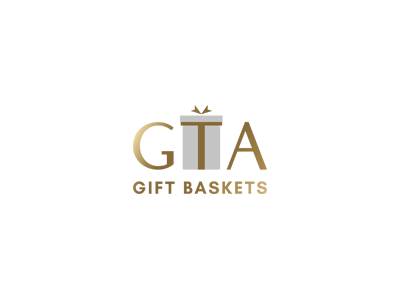 Gift Baskets Richmond Hill
GTA Gift Baskets is a family-owned business that sells gift baskets in Richmond Hill. The company has over two decades of industry experience, offering speedy and reliable gift deliveries across the Greater Toronto Area. It specializes in baskets with fresh goods, like fruits, nuts, and healthy snacks. Additionally, it accommodates corporate clients with fruit platters, office gifts, and gourmet treats. GTA Gift Baskets ensures every order meets the customer's satisfaction.
The GTA Gift Baskets team has a sweet tooth. It offers yummy chocolate gift baskets that will satisfy your cravings. Among its product selection, some popular items include chocolate bars, truffles, and gourmet snacks. There are even chocolate gift baskets for wedding celebrations. In addition, GTA Gift Baskets provides gift baskets for special occasions like anniversaries, bridal showers, weddings, and birthdays. Express your lovely sentiments with the best gift baskets in the Greater Toronto Area!
Best Gift Baskets at GTA Gift Baskets
Peter & Paul's Gifts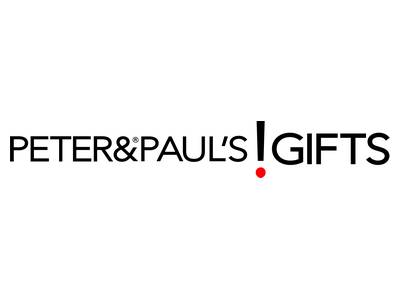 Gift Baskets Vaughan
Peter & Paul's Gifts provides customers with the best gift baskets in Vaughan. It specializes in premium and handmade products curated from the top Canadian brands. Since 1982, this Canadian business has brought decades of industry experience with constant creativity and innovation. This company is a part of the highly reputable Peter & Paul's brand, which initially started as a restaurant. The franchise runs fourteen enterprises and event venues in total.
Anna Eliopoulos is the owner of Peter & Paul's Gifts. A hardworking entrepreneur, Anna ensures thought, care, and high quality among all gift baskets sold by the company. Its diverse product selection includes gourmet gifts, baked goods, home comforts, and care packages. In addition, there are dedicated gift baskets for him and her. At Peter & Paul's Gifts, you will find an assortment of goods sourced by Canadian brands. All online orders of gift baskets or floral arrangements above $100 receive free shipping across the GTA.
Best Gift Baskets at Peter & Paul's Gifts
Baskets on the Run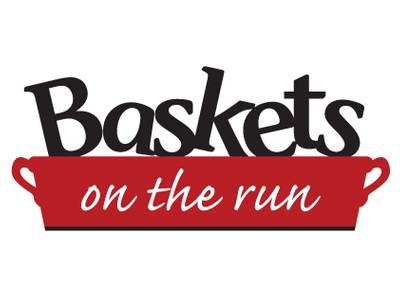 Gift Baskets North York
Baskets on the Run provides the best gift baskets in North York, Ontario. This small family business has over 15 years of experience providing quality presents in Canada. Baskets on the Run specializes in various niches, including corporate gift baskets, spa gift baskets, and gift baskets for any occasion. It also offers memory capsules for weddings and childbirths, allowing customers to capture precious moments in time.
As a family business, Baskets on the Run brings a personal touch to its products and customer service. This Canadian company is all about celebrating special occasions with your loved ones. It offers gift baskets for milestones like birthdays, anniversaries, housewarmings, and childbirth. In addition, Baskets on the Run released a "Signature Chest" collection on its 15th anniversary. This treasure chest contains unique, exclusive products imported from Europe.
Best Gift Baskets at Baskets on the Run
Basketique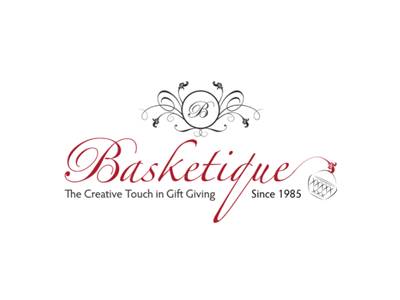 Gift Baskets Mississauga
Basketique is a Canadian business offering the best gift baskets in Mississauga. Founded in 1985, this gift basket specialist provides unique and high-quality gifts for every occasion. Basketique is a big fan of Christmas and the winter holidays. It offers bountiful holiday gift baskets with assorted goods like snacks, chocolates, comfort items, and more. Similarly, you will enjoy their holiday celebration baskets for any time of the year.
Basketique feels dedicated to bringing that creative touch to every product it sells. Each gift basket comes with a handcrafted bow from the Basketique team. In addition to its baskets, the business also sells Christmas ornaments, figurines, and even engraving services with custom messages. You can add custom printing to everyday gift items like mugs, photo frames, or keychains. Basketique ensures every gift makes the recipients feel special and unique.
Best Gift Baskets at Basketique
Elevate Gift Arrangements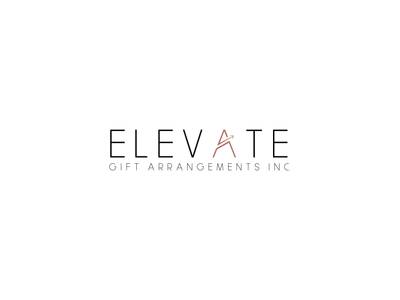 Gift Baskets Pickering
Elevate Gift Arrangements Inc is a Canadian company specializing in gift arrangements. It also offers gift baskets in Pickering. Run by its friendly owner Stella, this small business has worked hard to mark a distinctive mark in its local community. Stella brings over 25 years of experience in the trade show and convention industry. She uses her connections and customer service background to curate unique gift basket selections.
Elevate Gift Arrangements collaborates with artisans, small businesses, and local makers for its gift arrangements. It specializes in thoughtful spa gift baskets for her and him. Pamper your recipients with lotions, creams, bath accessories, and crystals. In addition, Elevate Gift Arrangements also offers cozy products to celebrate the birth of a newborn. Its baby gift baskets include everyday items like towels or socks. Expecting mothers and fathers will appreciate the practicality of your presents.
Best Gift Baskets at Elevate Gift Arrangements
Kairos Baskets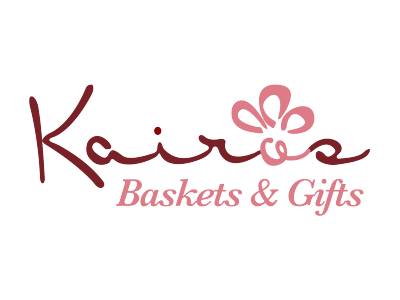 Gift Baskets Milton
Kairos Baskets offers the best gift baskets in Milton, Ontario. This family business started in 2008, carrying over a decade of hard work and experience. This proud Canadian company has proudly served the Milton community, providing its local citizens with quality gift baskets and arrangements. It specializes in birthday gift baskets that mark milestones like your 21st celebration or the big 60th anniversary. Kairos Baskets also offers holiday baskets for Easter, Christmas, Thanksgiving, and other special occasions.
Although Kairos primarily serves the Milton area, the business offers local shipping to surrounding areas. It can deliver gift baskets to Mississauga, Oakville, Brampton, Burlington, and other parts of the GTA. Each delivery even comes with the option to include a personalized message. In addition to its gift basket selections, Kairos offers exciting floral arrangements. These unique presents make the best gifts for nurses and other healthcare professionals. Best of all, you can order from Kairos any time in their 24/7 online store with speedy deliveries.
Best Gift Baskets at Kairos
Heavenly Flowers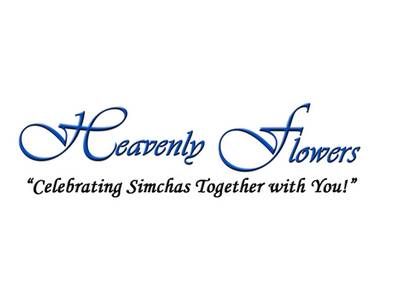 Gift Baskets Thornhill
Heavenly Fathers brings the best gift baskets in Thornhill and the GTA. Nilian& Lan Silva, a hardworking married couple, runs this small Canadian business. Together, they bring over 35 years of dedication, love, and small-town charm to the floral and gifts industry. Heavenly Father is a Toronto florist specializing in floral arrangements for birthdays, anniversaries, and other occasions. They also provide various gift baskets to accompany your plants and flowers.
Heavenly Father offers the best gift baskets with items curated from local businesses. Their product selection includes fruit and gourmet baskets, ideal for celebrating the holidays with loved ones and colleagues. Likewise, the company provides baby and bath gift baskets with essential goods for mommies and daddies. New parents will enjoy the mixture of bathroom accessories, baby clothes, and cute toys in the gift baskets. Heavenly Father aims to bring joy and celebration to every family.
Best Gift Baskets at Heavenly Flowers
For All Occasions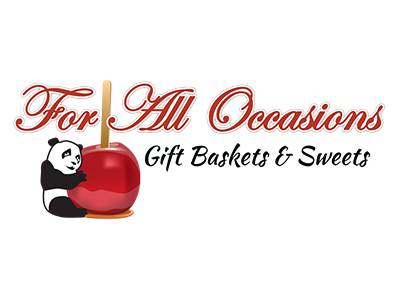 Gift Baskets Newmarket
For All Occasions is a specialist in gift baskets in Newmarket, Ontario. Established in 2001, the Canadian company brings over two decades of professional experience. It serves the York Region and the Greater Toronto Area. Over the years, its clientele has included many small businesses, corporate organizations, and charitable organizations. As the name implies, For All Occasions offers the best gift baskets for every holiday and memorable event. From birthdays to anniversaries, you can build a suitable custom gift basket.
For All Occasions stocks its gift baskets with many delicious treats. Some of its bestselling products include chocolate-dipped goods, from delicious eclairs to savoury macarons. These delightful sweets make ideal holiday presents, although you can order them any time of the year. For All Occasions allows customers to personalize their gift baskets with the treats of their choice. The gift recipients will be delighted with a customized gift basket that perfectly matches their tastes.
Basket to Biscuits
Gift Baskets Ajax
Biscuits to Baskets is a chocolate shop in Ajax. This small Canadian business has served the Durham Region and nearby local communities since 2003. It specializes in various chocolate goods, including chocolate-covered caramel apples, strawberries, and dipped treats. In addition, Biscuits to Baskets offers the best chocolate gift baskets in Ajax, combining its favourite products in one convenient package. These gift baskets make the perfect holiday presents for recipients with sweet tooths.
Suzanne Smith is the owner of Biscuits to Baskets. It started as a one-woman operation, but the business has since expanded to include the rest of her family. Suzanne and her loved ones are eager to bring delicious chocolate goodies to the Ajax community. They curate each gift basket with love, care, and a charming small-town flair. Open on weekends, Biscuits to Baskets also participates in local fairs and community initiatives. It is a firm believer in supporting small businesses. Please note all products are food safety approved.
Basketful Boutique
Gift Baskets Burlington Ontario
Basketful Boutique is a one of the best gift shops in Burlington, Ontario. The diverse selection of gift baskets are casual, friendly, and suitable for celebrations. You can shop a diverse selection of products, from spa gift baskets to Valentine's Day gift baskets. They come at affordable prices, perfect if you are on a modest budget. In addition, Basketful Boutique offers classic gifts, clothing, and other accessories that make ideal presents. This boutique is your one-stop shop if you need a gift for a friend or loved one.
The owner, Marlene, runs Basketful Boutique with enthusiasm and friendliness. She opened this shop after retiring from a corporate career. Since then, Marlene has enjoyed committing to her passion for gift baskets. She loves chatting with customers, bringing a smile to their faces, and helping them pick the perfect present. As a long-time resident of Burlington, Ontario, Marlene firmly supports the local community. Basketful Boutique is a beacon of hospitality, representing the admirable spirit of small-town entrepreneurship.
Village Grocer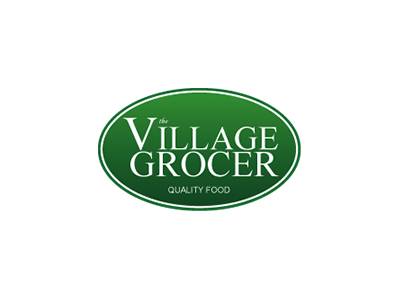 Gift Baskets Markham
Village Grocer is a specialty grocery store in the Greater Toronto Area. It specializes primarily in baked goods, deli foods, meats, and seafood. However, this business also offers some of the best gift baskets in Markham. Village Grocer differs from many companies in this list because of its unique background. It has access to many fresh fruits, organic foods, and delicious snacks plucked from the cafe menu. The gift baskets contain many yummy treats that will satisfy the recipients.
Located in the heart of Markham, Village Grocer is a popular hub for this small, thriving town. It includes a bakery, cafe, deli, and garden centre, conveniently situated beside one another. Customers can enjoy a tasty afternoon treat at the pizzeria before shopping for dinner ingredients at the adjacent deli. Beyond its underrated gift baskets, Village Grocer offers plenty of unique gifts for any occasion. Browse their impressive selection of kitchen entrees, organic goods, and floral arrangements for the perfect present.
Best Gift Baskets at The Village Grocer
Givopoly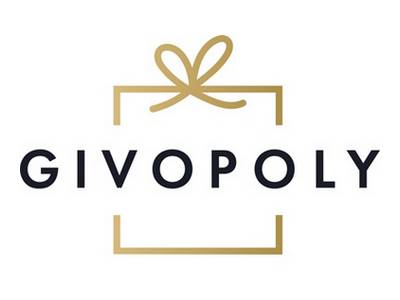 Gift Baskets Ottawa
Givopoly is a Canadian business that provides excellent gift baskets in Ottawa. Since starting in 2012, the company has received praise for its quality products, fast deliveries, and reliable customer service. It sources from local and global brands to curate the best gift baskets possible. The Givopoly catalogue is varied and affordable, including an eclectic selection of foods and products. It specializes predominantly in gifts for everyday occasions like birthdays or anniversaries.
Craig Hung and Susan Richards are the founders of Givopoly. They are ambitious entrepreneurs who have grown their small company to an influential business in the Ottawa community. Craig and Susan often collaborate with local organizations, partnering with hundreds of Canadian brands. Givopoly prioritizes its delivery service. It offers free deliveries for shipments up to 40km. Also, same-day deliveries are available seven days per week.
Best Gift Baskets at Givopoly
George's Market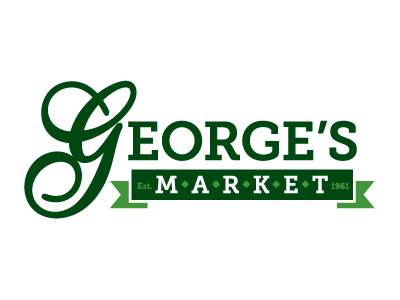 Gift Baskets Thunder Bay
George's Market & Celebrations is a local grocer, deli, and bakery in Thunder Bay, Ontario. This family business started in 1961, bringing over decades of experience. In addition to its food products, the company provides food trays, platters, and catering services. Also, it offers various floral arrangements and gift baskets in Thunder Bay. George's Market & Celebrations aims to be a convenient one-stop-shop where residents can visit for meals and shopping.
George's Market specializes in fruit gift baskets and gourmet food gift baskets. Each basket is thoughtfully curated to include the best items from the business. You will enjoy popular products like fresh fruits, chocolates, biscuits, artisan jams, and baked goods. After purchase, the gift baskets should be available 24 hours later through pickup and delivery. George's Market also offers shipping for its other products, from food platters to floral arrangements. You can expect many yummy snacks and treats from this Thunder Bay marketplace!
Best Gift Baskets at George's Market
Baskets & Bouquets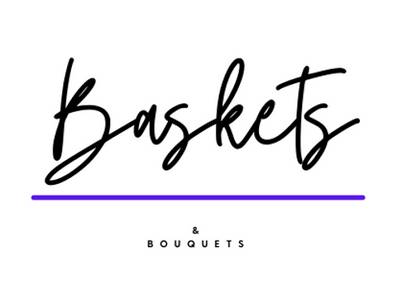 Gift Baskets Waterloo Ontario
Baskets & Bouquets is a Canadian gift basket company that launched in 2021. It provides gift baskets in Waterloo and the surrounding areas. The diverse catalogue includes many baskets for everyday occasions. Some popular products include chocolate snacks, gourmet food, home accessories, and more. All products have reasonable prices, allowing customers to purchase gifts on various budgets. Baskets & Bouquets is proud to offer more affordable gift baskets than many other similar businesses.
The owner, Dayana Snider, previously ran a family business called The Goodie Basket. Dayana takes her years of experience and brings it to her new enterprise. She is knowledgeable and enthusiastic about the gift basket industry. Her insights have allowed the business to thrive since its launch, preparing many gift baskets that customers enjoy. In addition, Baskets & Bouquets offers fresh flowers, bouquets, and floral arrangements. They make excellent presents to complement your gift baskets.
Best Gift Baskets at Baskets & Bouquets
Present Times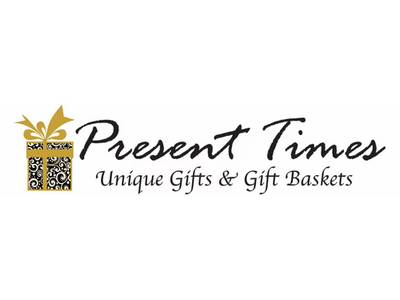 Gift Baskets Brantford
Present Times provides unique gift baskets in Brantford, Ontario. It offers a creative product catalogue, which differs from most Canadian gift basket companies. Recipients will love the gourmet goods from premium brands, including wines, truffles, and exotic snacks. Many items come with high prestige, adding to the value and sophistication of your presents. Present Times also loves including a few delightful surprises in every basket so the recipients receive something new and unexpected.
Present Times specializes in corporate gift-giving. Its luxury products are excellent for clients, especially around the holidays. In addition, you can offer specialty baskets for coworkers, managers, and employees, rewarding their hard work throughout the year. Present Times also provides gift baskets for holidays and everyday occasions. The baskets can celebrate a housewarming, new babies, anniversaries, or simply act as a token of appreciation. You can give these presents any time of the year. The season of giving is year-round!
Best Gift Baskets at Present Times
Jill's Table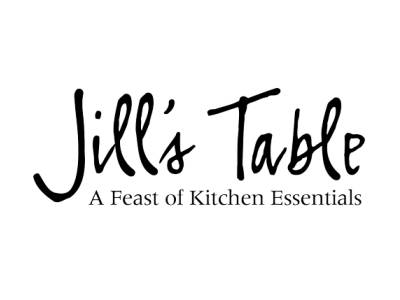 Gift Baskets London Ontario
Jill's Essentials is a culinary store in London, Ontario. Since 1999, this Canadian business has provided a diverse assortment of kitchen essentials. Some popular products include specialty food, kitchen appliances, recipe books, and cookware. In addition, it also offers some of the best gift baskets in London. All their baskets carry a food-related theme, containing various foods, beverages, spices, condiments, and ingredients. Jill's Essentials curate its gift baskets with products from reputable brands, ensuring your presents are classy and elegant.
Besides its gift baskets, Jill's Essentials provide various specialty foods. The business sells jams, oils, sauces, snacks, and sweets. It also offers high-quality kitchen gadgets and utensils, from spatulas to chopping boards. Cooking enthusiasts will enjoy exploring the vast catalogue and picking out items that match their needs. Additionally, Jill's Essentials offers regular culinary classes. You can learn recipes from the pros, with new seminars added almost weekly.
Best Gift Baskets at Jill's Table
Le Petit Panier Gift Studio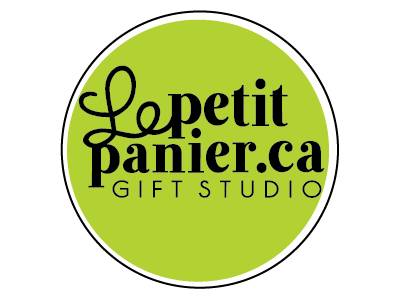 Gift Baskets Sudbury
Le Petit Panier Gift Studio is a supplier of gift baskets in Sudbury, Ontario. It specializes in wine, liquor, and beer gift baskets. If your gift recipient is an avid drinker, they will enjoy the fine selection of boozes and spirits at Le Petit Panier. Choose from a vast selection of kraft beers, premium wines, and the most potent liquors. In addition, each basket comes with various snacks and treats that go well with the alcoholic beverages. These wine gift baskets are perfect for holidays, anniversaries, and memorable celebrations.
Dominique, the owner of Le Petit Panier Gift Studio, took over the business in 2017. She merged it with an existing company, Branches & Baskets, creating this current enterprise. Dominique is a driven entrepreneur, always looking to develop new, innovative gift baskets. She listens carefully to customer feedback to determine how to grow the product catalogue. Le Petit Panier Gift Studio has branched out into offering gift boxes and other classic gifts in its online shop. Deliveries are available across the Greater Sudbury Area.
Best Gift Baskets at Le Petit Panier
Market Fresh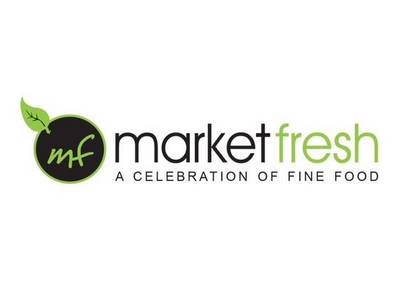 Gift Baskets Guelph
Market Fresh is a gourmet grocer in Guelph, Ontario. It provides delicious takeout meals and professional catering services, including corporate catering for events. The business is famous for its yummy, flavourful foods, earning excellent reviews from new and returning customers. Additionally, Market Fresh offers gourmet gift baskets with the best products from premium brands. Each basket contains a bounty of food, drinks, snacks, and treats. They are popular choices for celebrations.
Market Fresh started in 2000. Over the past two decades, this independent family business has become a thriving hub of the Guelph community. It combines a grocer, deli, bakery, butcher shop, and local kitchen as one convenient entity. The business emphasizes fresh and organic foods, ideal for healthy dining. Market Fresh also offers a famous pizzeria with a delicious menu. All their pizza crusts are vegan. Plus, gluten-free shells are available upon request.
Best Gift Baskets at Market Fresh
Imagine It Gift Baskets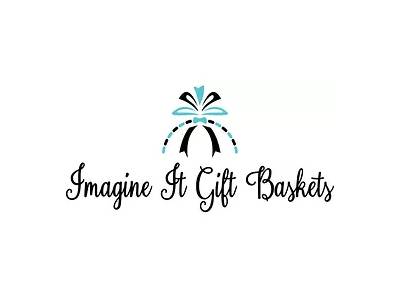 Gift Baskets Waterloo Ontario
Imagine It Gift Baskets is an award-winning gift basket company in Waterloo, Ontario. This Canadian business is committed to delivering budget-friendly gift baskets for different occasions. It offers a versatile catalogue, including baskets for anniversaries, birthdays, retirements, and other milestones. Its products come from local and international brands, creating an exciting mix of foods, drinks, and accessories. Additionally, Imagine It provides custom gift baskets that you can design with unique, personalized items.
Imagine It launched in 2017 and has grown significantly over the years. In 2020, the business won the "Best Gift Baskets" and "Best Online Store" distinctions from the Waterloo Region Record Reader Choice Awards. The recognition mirrors the company's core values of hard work, friendly service, and affordable products. The entire team is committed to delivering quality and excellence with every item sold. Imagine It has exciting plans to grow its catalogue. It aims to provide more corporate gift baskets and alcohol gift baskets that reflect customers' wants.
Best Gift Baskets at Imagine It
Best Gift Baskets Canada FAQ