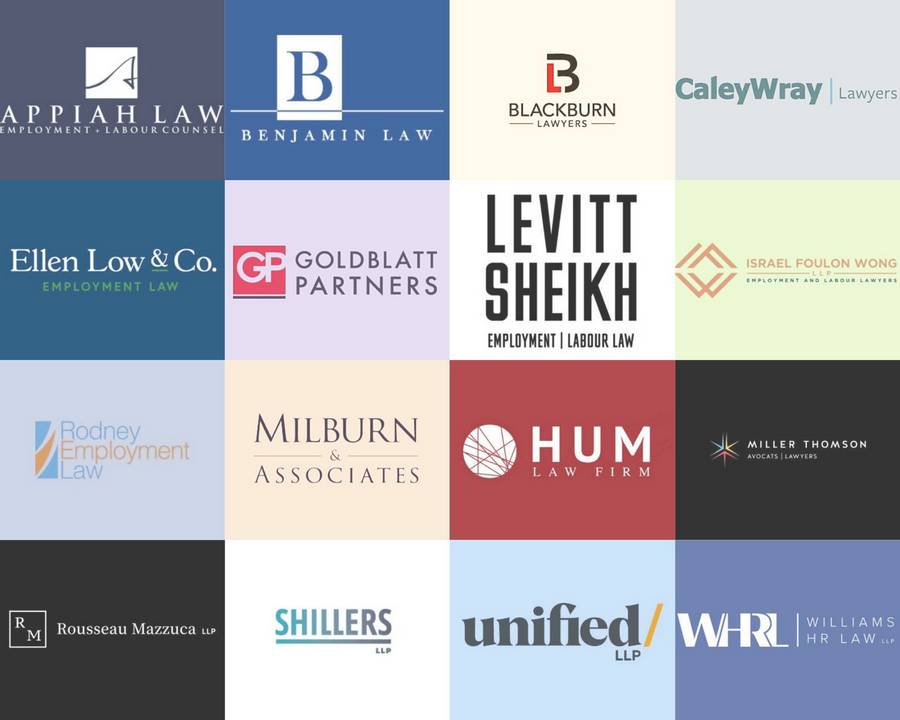 Best Employment Lawyer Toronto – 20 Top Labour Law Firms
An employment lawyer specializes in legal matters around work disputes. The lawyer may represent the employee or employer regarding wrongful termination, unpaid wages, workplace harassment, non-compete agreements, and pay disparity. In addition, this experienced professional may help review job contracts, business deals, and whistleblowing claims in a company. The best employment lawyer Toronto is versatile by trade and can handle many complex responsibilities.
Employment lawyers are in high demand worldwide, especially in metropolitan cities like Toronto. These urban hubs attract many famous corporations, talented job candidates, and thriving business deals. You will find the top jobs and best careers for the future. However, you will also discover many workplace conflicts between employers and employees. When the two parties cannot reach an agreement, an employment lawyer Toronto helps provide legal guidance.
These are the top labour lawyers in the GTA:
Best Employment Lawyer Toronto: Levitt Sheikh
Best Employment Lawyer Markham: Williams HR Law
Best Employment Lawyer North York: Benjamin Law
Best Employment Lawyer Richmond Hill: Rodney Employment Law
Best Employment Lawyer Vaughan: Sutherland Law
Best HR Lawyer Toronto: Williams HR Law
The best employment lawyers are experienced, knowledgeable, and collaborative. They must also be excellent communicators and skilled negotiators to defend the plaintiff's interests. Additionally, Toronto employment lawyers must understand the intricacies of Canadian labour laws, applying their expertise to each unique case. Employment law can be tricky to negotiate, but these experts are capable and comfortable in their field.
Here is a list of the best employment lawyers in Toronto and the GTA:
Top Employment Lawyers in Toronto
Best Employment Law Firms Toronto
Levitt Sheikh Employment Law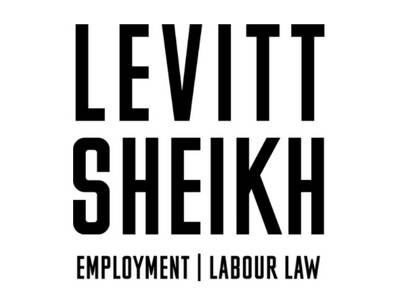 Best Employment Lawyer Toronto
Levitt Sheikh is recognized as one of the best employment lawyer Toronto teams. This labour law firm has over 40 years of industry experience, helping many Toronto employees and employers on complex cases around the workplace. They combine their legal proficiency with thoughtful strategies, diverse resources, and meticulous attention to detail. You can rely on the Levitt Sheikh team to deliver quality performances and results for your employment law matters.
The Levitt Sheikh firm has worked on numerous high-profile employment law cases in Toronto. They are experienced in tribunals, arbitrations, adjudications, mediations, negotiations, and all levels of court proceedings. Howard Levitt is the senior partner of the firm, bringing decades of legal counsel expertise and tireless advocacy. His credentials include working in thousands of employment law cases, authoring textbooks, and writing a weekly column in the Financial Post.
Levitt Sheikh is one of the top employment lawyers in Toronto. They are skilled in versatile employment law specialties, including wrongful dismissal, workplace harassment, and unlawful discrimination. Their lawyers can also provide authoritative guidance on pay equity, occupational legislation, exit agreements, severance packages, and employee contracts. Impressively, this law firm is on the frontline of championing women's rights, including expertise in handling cases against sexual harassment & gender discrimination.
Levitt Sheikh leads the labour law industry, backed by years of experience and expertise. Contact their best employment lawyer Toronto team at (416) 594-3900 for a consultation on your case.
Miller Thomson Lawyers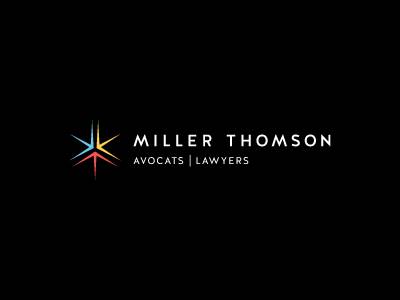 Second Best Employment Lawyer Toronto
Miller Thomson is a good employment lawyer with many offices across Canada. Its first office is headquartered in Toronto, but the established law firm has expanded over the years. It currently operates with a team of nearly 550 lawyers working across 12 offices. They have an active presence on the West Coast, covering the cities of Vancouver, Calgary, and Edmonton. They also provide French employment law services in Montreal. In addition, Miller Thomson is settled in Ontario with multiple regional offices in Markham, Vaughan, Toronto, London, and Kitchener-Waterloo.
Founded in 1957, Miller Thomson boasts decades of employment law experience. It serves domestic and international clients in numerous employment law specialties. Their team can work on complex cases, including business law, regulatory law, litigation, real estate law, and tax disputes. Regardless of your situation, you can rely on Miller Thomson to provide skill, experience, and assurance in the legal proceedings.
Miller Thomson celebrates a diverse and inclusive team as a national employment law firm. It has received the 2017 Canadian HR Award for its continuous efforts in diversity and inclusion. You will find similar values of empathy and understanding while working with the employment lawyer Toronto team. They treat each client respectfully, embracing their cultural differences. Overall, Miller Thomson's friendly environment helps this top Ontario labour lawyer to succeed on a global level.
Hum Law Firm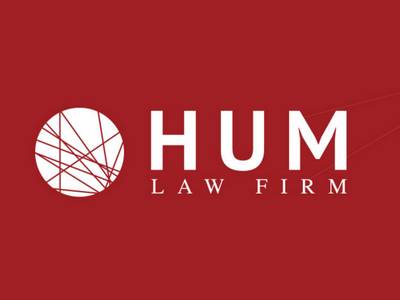 Third Best Employment Lawyer Toronto
Hum Law Firm is a top employment lawyer in Toronto, Ontario. This bilingual law firm practices in Ontario and Quebec with English or French services. They also offer consultations in Toronto, Mississauga, Scarborough, and Richmond Hill. Their areas of expertise include employment law, professional regulations, litigation, mediation, and human rights. Over the years, the Hum Law Firm has worked with clientele for small, medium-sized, and large companies, delivering quality results in every case.
Lai-King Hum is the founder of Hum Law Firm. In 2014, she started this law firm after a professional career working in the top national firms across Ontario and Quebec. She has received her licenses from the Ontario Bar and the Quebec Bar, marking her legal proficiency in both provinces. Her employment law services have helped many Canadian and American companies. In addition, she works with Chinese businesses, entrepreneurs, and nonprofits across Canada.
Hum Law Firm is active in community outreach, connecting its team of dedicated lawyers with the nonprofits across Canada. It volunteers with the Toronto Chinese Business Association and the North American Association of Asian Professionals (NAAAP). In addition, it also helps recently homeless women rebuild their lives through efforts in the Up With Women program. Hum Law Firm believes in making society a better place, a principle it also carries while working on employment law cases.
CaleyWray Lawyers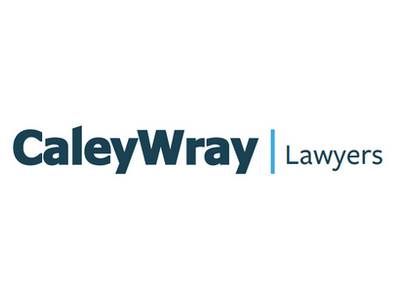 Fourth Best Employment Lawyer Toronto
CaleyWray is one of the leading employment lawyers in Toronto. This Canadian law firm is experienced in providing legal guidance for trade unions, employee associations, and pension funds, supported by decades of work. It has represented many companies in diverse industries, including construction, manufacturing, healthcare, transportation, and aviation. Regardless of the business, CaleyWray is dedicated to helping clients in public and private sectors with their employment law expertise.
At CaleyWray, their Toronto employment lawyers practise in various specialties. Their knowledge includes labour law, occupational health and safety, workers' compensation (WSIB), civil litigation, and wrongful dismissal. They have appeared at all levels of Ontario Courts, Federal Courts, and the Supreme Court of Canada. Their experience makes CaleyWray fully equipped and prepared to handle cases of any complexity.
CaleyWray specializes in union-side labour law. Their team provides guidance on navigating intricate topics, such as pensions, collective bargaining, and new legislation. Douglas J. Wray is one of the senior partners at this law firm. He has nearly 40 years of experience as a legal advisor for trade unions and related organizations. Doug's expertise is recognized in legal publications like Global Law Experts and Lexpert/American Lawyer.
Turnpenney Milne Workplace Lawyers
Fifth Best Employment Lawyer Toronto
Turnpenney Milne LLP is a highly experienced employment lawyer in Toronto. Formed in 2010, this boutique law firm has over a decade of legal industry experience. Thanks to its stellar professional reputation, the Turnpenney Milne team has enjoyed significant growth as a business. In 2021, it won the HR Awards for being the best labour and employment boutique law firm in Canada.
This Toronto law firm conducts external workplace investigations. Its workplace audits and assessments will examine allegations of toxic working environments, low morale, and anonymous complaints. In addition, they also provide mediation, post-investigation remedial training, and workplace investigation training. These training sessions will inform and remind employees about what constitutes proper conduct in the workplace.
Rachel Turnpenney and Catherine Milne are the founders of Turnpenney Milne LLP. Turnpenney's specialty is employment law, focusing specifically on workplace investigations and human rights law. Similarly, Milne serves as an independent workplace investigator for numerous public and private sector settings. She is also the author of LexisNexis publications, providing commentary on issues faced by employment practitioners.
Rodney Employment Law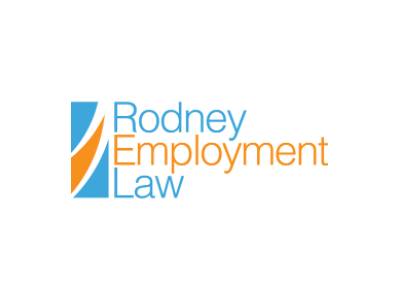 Sixth Best Employment Lawyer Toronto
Rodney Employment Law is an employment lawyer that serves the Greater Toronto Area. This Canadian law firm combines its legal and HR experience to help clients navigate complex workplace issues. They are knowledgeable in employment agreements, litigations, severance, workplace audits, and legislative compliance. Rodney Employment Law takes a practical and compassionate approach to every employment law case handled.
Jordan Rodney is the experienced founder of Rodney Employment Law. He comes from a corporate background and spent nearly 15 years working in the Human Resources industry. His HR knowledge gives him a nuanced perspective when managing employment law cases. He understands how to approach complex workplace challenges with thoughtful and practical solutions.
Since launching in 2014, Rodney Employment Law has spent many years helping Canadian employers and employees. Their labour lawyers are committed to advocating for clients, offering expert guidance with a personalized touch. They provide knowledgeable counsel, honest feedback, and practical solutions. Rodney Employment Law has partnered with MaxPeople, an established HR firm in the GTA, giving the law firm a vast network of resources. They also have a flexible fee arrangement to accommodate clients.
Appiah Law & Labour Counsel
Seventh Best Employment Lawyer Toronto
Appiah Law is a premier employment and labour law firm in Toronto. The legal team specializes in legal representation for employers and employees from small or large businesses. Their lawyers provide strategic counsel, persuasive advocacy, and critical evaluations for every case. They understand employment law thoroughly and know how to apply their expertise to produce decisive results in the courtroom.
Rich Appiah leads the Appiah Law team, bringing over a decade of experience in employment law. He has represented clients across multiple levels of court, including the provincial and federal Human Rights Tribunals, the Canadian Industrial Relations Board, and the Ontario Ministry of Labour. In 2019 and 2020, Rich earned the title of "Leading Practitioner in Employment Law" by Canadian Legal Lexpert Directory. He also served as an elected member of the Ontario Bar Association Employment and Labour Section Executive since 2017.
Appiah Law is actively involved in community service. Their employment lawyers are passionate about contributing to nonprofit organizations, mental health services, and community engagement opportunities for youths. They have also supported numerous programs that emphasize advocacy for mental health and developmental services. Like their community outreach work, Appiah Law brings the same energy, passion, and empowerment for every employment law case. Excellence is the hallmark of their legal team's vision statement.
Milburn & Associates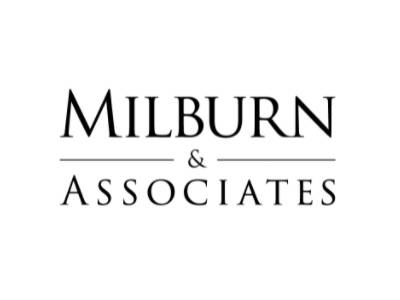 Eighth Best Employment Lawyer Toronto
Milburn and Associates is a boutique employment law firm in Toronto. Their experienced lawyers specialize in various employment law fields, including a strong focus on the financial services industry. As the experts in reviewing and negotiating employment contracts, they can help clients secure the fairest terms. They also provide strategic advice for constructive dismissals, human rights violations, and restrictive covenants.
Jane Milburn leads the Milburn and Associates team. Her legal career started in 1997, specializing in employment law and commercial litigation. Jane provides regular guidance on wrongful terminations, constructive dismissals, and employment offers. She has decades of experience working with clients in the financial services industry. In addition, Jane is a member of the Canadian Bar Association, Women in the Capital Markets, and the Advocates' Society.
Milburn & Associates is experienced in representing clients in courts and administrative tribunals. They have diverse skills in arbitrations, mediations, and numerous strategic approaches to dispute resolutions. Over the years, the Milburn and Associates team has helped many clients protect their legal rights in the workplace. Their employment lawyers are tireless defenders of worker rights and committed to delivering successful legal results.
MacLeod Law Firm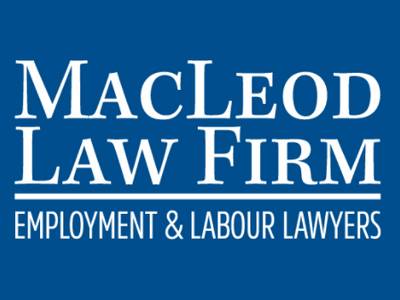 Ninth Best Employment Lawyer Toronto
MacLeod Law Firm is one of the top Toronto employment and labour lawyers. Guided by their motto, "All We Do Is Work", their hardworking lawyers are devoted to employment law. They pride themselves on their vast knowledge of workplace issues, responsive communications, and straightforward legal advice. MacLeod Law Firm only practices workplace law, making them thoroughly well-versed in this field.
The founder, Doug MacLeod, is an established employment lawyer with nearly three decades of legal experience. He has focused exclusively on workplace law, providing counsel on employment contracts, workplace safety, and wrongful terminations. He has appeared before various levels of Ontario courts, including the Human Rights Tribunal of Ontario and the Ontario Labour Relations Board. Additionally, Doug has taught numerous workplace courses at George Brown College and the Law Society of Upper Canada.
MacLeod Law Firm serves across Ontario with offices in Toronto, Barrie, and Collingwood. They have one of the best employment lawyer Toronto teams, dedicated to providing the top legal representation. Their practice areas include wrongful & constructive dismissals, severance packages, and human rights violations. In addition, they are knowledgeable on small claim court actions and employment contracts. Regardless of the topic, MacLeod Law Firm is committed to delivering professional results for every case they handle.
Israel Foulon Wong LLP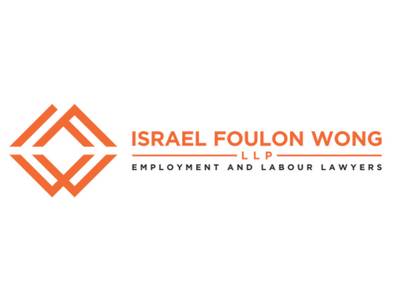 Tenth Best Employment Lawyer Toronto
Israel Foulon Wong LLP is a leading employment lawyer in Toronto. This employment law boutique has represented small, mid-sized, and large companies across diverse industries. Their legal team thinks outside the box, using a creative approach to find the best solutions for workplace disputes. Israel Foulon Wong LLP is committed to delivering results for its clients through expert mediation, negotiation, and recommendations.
Peter Israel and Chris Foulon are the founding partners of this top employment law firm. Peter brings decades of employment law experience after over 40 years of legal practice. Impressively, he is one of the most recommended employment lawyers by The Canadian Legal Lexpert Directory, an achievement held since 1998. His business partner Chris is highly knowledgeable in numerous employment law topics. He is a regular conference speaker at the Law Society of Upper Canada, sharing his wealth of information to industry experts.
Israel Foulon Wong is a versatile team with expert knowledge of many employment law specialties. Their practice areas include employment contracts, severance packages, and wrongful dismissals. In addition, they provide employment law services for legislative compliance, workplace policies, and contract implementations. The legal team is also experienced in laws related to labour relations, such as union organizations and unfair labour practice complaints.
Shillers LLP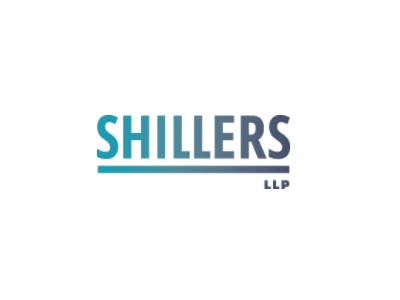 Shillers LLP is a top labour lawyer located in downtown Toronto. This law firm specializes in litigation, making the legal process as straightforward as possible. Their lawyers can deal with civil litigation issues like bankruptcy, collections, contract disputes, or government scandals. Additionally, it practices employment law with expert knowledge in wrongful dismissal, constructive dismissal, and human rights cases. The Shillers LLP team is dedicated to protecting workplace rights.
David Shiller is the founder of Shillers LLP. Initially, David and his brother Brian formed a law firm called Shiller & Shiller in 1994. The company rebranded as Shillers, LLP in 2005. Over the years, Shillers LLP accumulated decades of litigation and employment law experience across multiple industries. They have worked with commercial clients, governments, and corporations on many business law topics. In addition, David is an adjunct professor who teaches Trial Advocacy at the University of Toronto Faculty of Law.
The Shillers LLP team is proud to work with clients from diverse backgrounds and different walks of life. In the past, they have provided legal consultation for clients worldwide, including Canada, the United States, England, Italy, Taiwan, and China. Additionally, Shillers LLP represented clients in various occupations. They worked with politicians, doctors, accountants, landlords, and other business professionals. No matter where you come from, Shillers LLP is committed to providing the best employment law expertise in the GTA.
MacDonald & Associates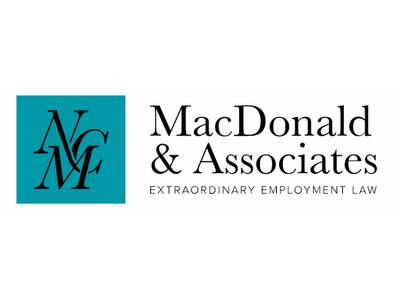 MacDonald & Associates is a Toronto employment law firm with decades of experience. Their team specializes in providing legal guidance for Canadian employers, from workplace investigations to HR compliance. Likewise, they also offer representation for employees, assisting them with employment terminations, workplace harassments, and non-competition agreements. MacDonald & Associates uses a strategic and decisive approach to handling employment law cases, producing impressive results over the years.
Natalie MacDonald is the founding partner of MacDonald & Associates. She has received accolades among Canada's Top Employment Law Practitioners. In 2018 and 2019, Canadian HR Reporter awarded Natalie the Employment Lawyer of the Year achievement at the National HR Awards. She led the decisive victories in the Antidormi v. Blue Pumpkin Software Inc. (2004) and Galea v. Wal-Mart Canada Inc. (2017) cases, among many accomplishments over the years. Natalie has also authored a well-received book in Canadian Employment Law on Extraordinary Damages.
The MacDonald & Associates team is passionate about employment law. They have studied the subject thoroughly and used their expertise to help hundreds of clients across dozens of industries. They are capable arbitrators, negotiators, and mediators, on top of being firm believers in protecting employee and employer rights. Their strategic acumen has made MacDonald & Associates one of the best employment lawyers Toronto has to offer.
Ellen Low Employment Law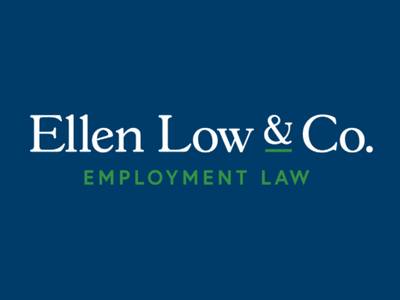 Ellen Low & Co is a top Toronto lawyer dedicated to employment law, human rights, and HR relations in the workplace. Their team can help employees, contractors, and employers with various legal topics. The lawyers are skilled in wrongful dismissals, restrictive covenants, pay equity, and severance packages. Similarly, they are knowledgeable in employment standards, labour relations, and workplace policies. The Ellen Low team has represented in many Ontario courts, from the Ontario Superior Court of Justice to the Canadian Human Rights Tribunal.
The Ellen Law & Co team has consulted with clients in various professional sectors. They have worked with national corporations, nonprofit organizations, and Canadian municipalities. Their lawyers are also experienced in diverse industries, including construction, healthcare, education, finance, and real estate. At Ellen Law & Co, they offer competitive hourly rates and a variety of payment structures. Clients may opt for deferrals, flat-fee services, or pay-as-you-go arrangements. The objective is to prioritize the case first while providing flexibility for financing.
Ellen Law is the founder of the Toronto boutique law firm, Ellen Low & Co. She has extensive employment law experience since being called to the Bar in Ontario in 2008. Ellen is a member of the Labour and Employment Section of the Ontario Bar Association. She is also an active member of the Toronto Lawyers Association, Women in Law, and The Advocates Society. She is joined by a small yet adaptable team of lawyers and legal counsels, working together to achieve excellent results for their clients.
Sutherland Law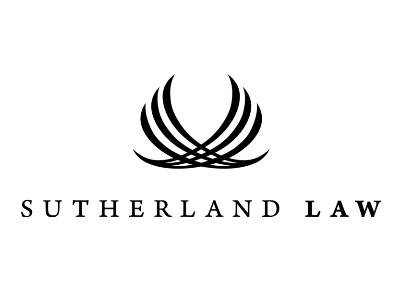 Sutherland Law is a top labour lawyer in Toronto with decades of legal experience. Since 1989, this GTA law firm has enjoyed an illustrious history of representing clients in various workplace disputes. Their lawyers can advocate for your rights with wrongful dismissals and human rights complaints. They are also knowledgeable in drafting employment contracts and investigating workplace standards. Sutherland Law is dedicated to negotiating favourable settlements for your case.
Beyond their employment law expertise, Sutherland Law practices in various fields. They are business law specialists with a profound understanding of intellectual property, business incorporations, and ownership agreements. In addition, they can handle cases dealing with civil or commercial litigation, criminal law, and family law. Their diverse lawyers are equipped with legal knowledge and resources. The team assesses each case individually to ensure the best lawyer is assigned based on their area of legal practice. As a result, clients feel reassured knowing their case is handled by a professional expert.
Phillip W. Sutherland and Rob Y. Moubarak are the original founders of Sutherland Law. They have a shared vision of providing fair legal counsel and strategic advice for clients in the City of Vaughan. Sutherland has since been appointed to the Ontario Superior Court of Justice in 2014. Meanwhile, Moubarak continues his practice at the law firm, demonstrating experienced leadership and a dedicated work ethic. Moubarak is an esteemed member of the Law Society of Ontario, Vaughan Chambers of Commerce, and the Building Industry and Land Development Association.
Rousseau Mazzuca LLP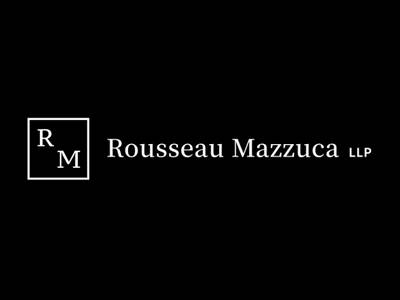 Rousseau Mazzuca LLP is a GTA labour lawyer with offices in Downtown Toronto, Peterborough, and Thunderbay. They are highly experienced in the field of construction law. In addition, they are knowledgeable in employment and labour law, consulting clients with various workplace disputes. Rousseau Mazzuca LLP specializes in constructive dismissals, employment contracts, and severance packages. They also advise on employee policies, non-competition agreements, and issues with overtime pay.
This top Toronto law firm is co-founded by Aaron Rousseau and Michael Mazzuca. Aaron has years of industry experience in labour law and civil litigation. He has appeared at every level of Ontario court, in addition to the Ontario Human Rights Tribunal and the Ontario Labour Relations Board. Aaron regularly contributes to The Toronto Star and The Globe and Mail for his legal advice. Likewise, his partner Michael is an expert in construction law. He has been the lead counsel for many of the leading precedent cases in Canada.
Rousseau Mazzuca LLP is proud to be a diverse law firm with a breadth of specialties. In addition to their employment law proficiency, their team is also skilled in construction law. This top labour lawyer Toronto team has extensive experience representing clients, reviewing contracts, and providing strategic advice. Rousseau Mazzuca LLP can help negotiate various construction agreements, including CCDC, EPC, joint venture, and supply contracts. Their lawyers can deal with construction disputes and reach a favourable resolution in the client's favour.
Williams HR Law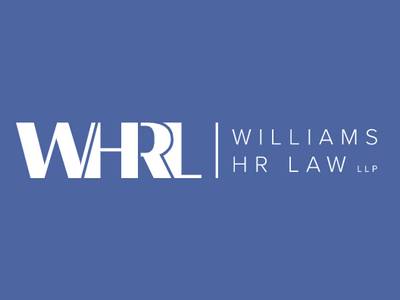 Williams HR Law is one of the top employment lawyers in the Greater Toronto Area. With years of experience, they specialize in various labour law fields, including mediation, performance management, and wrongful dismissal litigation. Their other services focus on occupational health and safety, labour relations, workplace investigations, and privacy compliance. Regardless of the case, Williams HR Law takes a strategic and measured approach to ensure the best outcomes. Their team thinks proactively, communicates regularly, and collaborates intelligently with clients.
Laura Williams is the founder of Williams HR Law LLP. She has an extensive employment law career, celebrating over two decades of industry experience. Over the years, Laura has provided legal representation for many organizations. She is also a skilled workplace investigator with an impressive portfolio in nearly every job sector. Laura has featured in many business and human resources publications, including Canadian Lawyer and HR Professional Magazine. Plus, she is an advisor on the Equity Council at the University of Western Ontario.
Williams HR Law has a team of skilled communicators. Their charisma and confidence combine perfectly with their wealth of legal knowledge. This GTA law firm often contributes to labour and employment law seminars across Canada. In the past, they have spoken for local chambers of commerce, educational institutions, organizations, and media outlets. In addition, Williams HR Law can deliver customized training programs on various HR or HR law topics.
Benjamin Law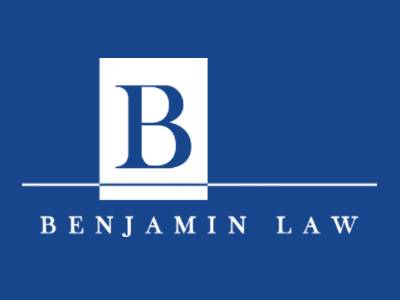 Benjamin Law is a top Toronto lawyer specializing in personal injury and employment law. Anthony Stephen Benjamin is the founding partner of this law firm, bringing decades of legal experience to his team. Over the years, their expert lawyers have helped thousands of clients recover significant compensation for their settlements. Anthony and his team are dedicated to assisting Torontonians with coaching, guidance, and masterful legal representation.
This Toronto law firm is experienced in handling personal injury and long-term disability cases. Benjamin Law is committed to helping families and victims with cases involving accidents, injuries, or wrongful deaths. In addition, their diverse team has experience handling legal matters in the workplace. They can help with wrongful dismissal claims, breach of contracts, human rights violations, or workplace harassment.
At Benjamin Law, their team is skilled in navigating the complex field of Caribbean labour laws. With over 21 separate legal jurisdictions, this sector requires skill and knowledge for Canadian businesses that want to enter the market. Fortunately, Benjamin Law can provide legal counsel and analysis in this area. Their lawyers are familiar with the Labour and Employment Laws in the Caribbean Region. As such, they can offer strategic guidance on how to navigate the laws across the many different islands.
Goldblatt Partners LLP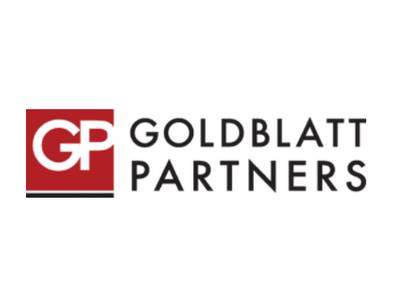 Goldblatt Partners LLP is recognized as one of the best Toronto employment lawyers. This highly respected law firm has over four decades of experience helping Ontario clients, including the working class and trade unions. Their core practice area is labour law. Additionally, they are skilled in human rights and Aboriginal rights. Impressively, Goldblatt Partners LLP has made significant contributions to law schools, universities, and the top seminars across the country. The lawyers are reliable experts in their specialties.
Howard Goldblatt is a leading partner at Goldblatt Partners LLP. He boasts four decades of labour law experience in his illustrious career. Howard has frequently represented trade unions at the Ontario Labour Relations Board. He assists with cases involving unfair labour practices, illegal strikes, and the duty of fair representation. Due to his accomplishments, Howard has consistently achieved recognition in Lexpert's Leading 500 Lawyers in Canada for many years. He is joined by dozens of dedicated and resourceful lawyers at his law firm.
The Goldblatt Partners LLP team is a firm believer in contributing to the community. They engage in pro bono service for numerous individuals, advocacy organizations, and nonprofit entities. Also, the law firm has provided legal consultation for environmental groups, civil rights organizations, and welfare rights coalitions. This lawyer takes a keen interest in Aboriginal law, representing many clients before courts and tribunals. Regardless of your background, achieving equality is embedded in the principles of this law firm.
Wise Law Toronto Litigation Lawyers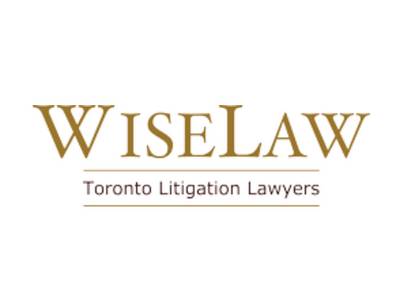 Wise Law Office is a full-service law firm that operates in Toronto and Mississauga. Founded in 1986, their experienced legal team has built an exemplary reputation with decades of proven experience. While they specialize in employment law, their lawyers also provide guidance on estate litigation, commercial litigation, and civil litigation. Their versatility has allowed Wise Law to thrive in the legal sector, delivering assertive and diligent representation with a human touch.
The best employment lawyers at Wise Law are dedicated to protecting employee rights in the workplace. They can provide assistance with wrongful dismissals, harassment or bullying, and problems with employment agreements. Wise Law is experienced in representing clients across various professional industries, including finance, banking, management, and healthcare. They understand how to navigate negotiations, mediations, and law proceedings successfully to secure optimal results for each case.
Garry J. Wise is the founder and senior partner of Wise Law Office. His legal career spanned decades, focusing primarily on Employment Law, Civil Litigation, and Estate Litigation. He has contributed to many publications, including Huffington Post, Canadian Bar Association's Solo, and CCH Canadian Family Law Guide. As a firm believer in technology, Garry developed WiseLii, a mobile research tool for users to learn Canadian case laws and regulations.
Unified LLP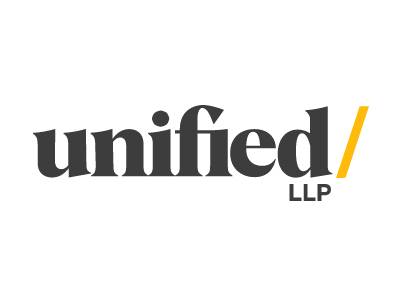 Unified LLP is one of the top employment attorneys in Toronto. This GTA law firm specializes in various employment law fields, including wrongful dismissals, restrictive covenants, and grievance arbitration. In addition, their team can help with disputes involving unpaid overtime, vacation pay, commissions, and bonuses. Unified LLP can provide strategic counsel on collective bargaining and class action lawsuits. Regardless of your labour law dispute, their lawyers will do their best to provide committed services.
Unified LLP believes in the power of teamwork. Their law firm operates as a smooth and cohesive unit with lawyers in many specialties. With a wealth of knowledge, they collaborate on cases with a team of dedicated legal counsels. Gil Fischler is one of the leading partners at Unified LLP, bringing years of employment law experience. He has appeared at various levels of Ontario courts, like the Ontario Superior Court, Ontario Court of Appeal, and Ontario Labour Relations Board. Gil's other partners include José Bento Rodrigues, Michael Paiva, and Kirsty Niglas-Collins.
The Unified LLP team has extensive knowledge in professional regulation and discipline cases. They can defend professional clients in complaints at the Ontario College of Teachers (OCT). Their expertise includes providing legal counsel, responding to investigations, and defending teachers in discipline hearings. Similarly, Unified LLP can advocate for clients in the Ontario College of Social Workers (OCSWSSW), Ontario College of Early Childhood Educators (CECCE), and dozens of other Ontario colleges.
Best Employment Lawyer Questions