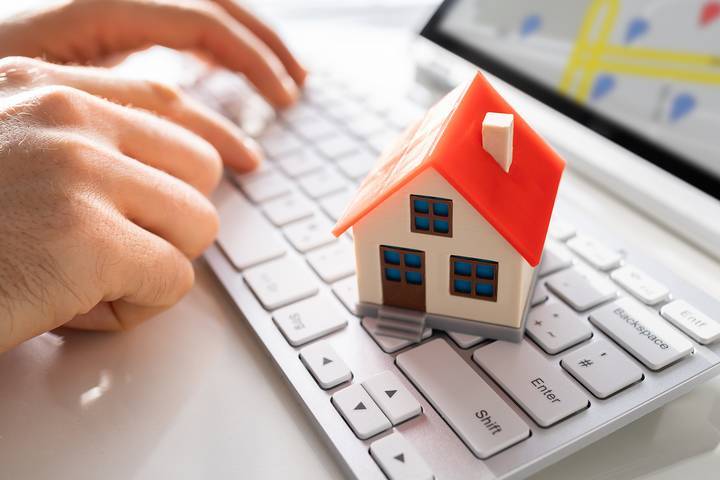 18 Best Places to Live in Ontario Canada
Ontario is indisputably one of Canada's most beautiful provinces, with many different properties, from rural and waterfront to inner city living. There is a suitable home for any lifestyle inside Ontario's borders and anyone because of the wide diversity of regions. The best places to live in Ontario include large cities, small towns, rural areas, and off-the-grid areas. There are so many properties to consider in every district.
There may be many potential best places to live in Ontario, but the right way to narrow things down is to understand what's important to you. Some people want the most affordable place to live. Others want to live somewhere in the city where there are constant things to do and amenities. There are also those who want a quiet rural lifestyle. You might prefer a safe, family-focused area with good schools and support. We all have different lifestyles.
Here are the 18 best places to live in Ontario:
Best Places to Live in Ontario
Best Ontario Cities
Toronto
Best Place to Live for Canadian Professionals
Toronto is one of the best places to live in Ontario. With over 3 million residents, Toronto is the most populated city in Canada. This city is a hub of culture, art, music, sports, and professional opportunity.
Toronto is an amazing, vibrant city that's full of life and excitement. It's a place where anything is possible, and where you can truly be yourself. The city is a melting pot of cultures and influences, and it has a rich history and a bright future.
Toronto is very attractive for young people attending one of Toronto's several post-secondary institutions. It has a high average income and a diverse cultural scene. There are excellent job prospects in this city, including doctors, teachers, and the best employment lawyer Toronto. However, the high cost of living might mean looking elsewhere for families and older adults.
Waterloo
Best Place to Live for Canadian Students
Waterloo is a city in Ontario, Canada. It is located approximately 100 km west of Toronto. The city is known for being the home of the University of Waterloo. It is also the hub for numerous technology companies. It has a population of approximately 100,000 people.
Waterloo is one of the best places for students to live in Ontario. It is known for being very eco-friendly and with a high standard of living. Waterloo is very immigrant-friendly, with more than a quarter of its foreign-born population. It's also very affordable, perfect for students and young professionals looking for the best place to live in Ontario for them.
Despite the university and college bringing in a diverse number of people, there aren't many cultural activities or nightlife to enjoy. Even so, from livability to affordability, Waterloo is easily included on any list like this.
Ottawa
Best Place to Live for Low Cost of Living
Ottawa is an affordable place to live in Ontario, known for its urban environment and work opportunities more than anything else. As the center of Canada's government, more than 1 million people live here. It is the fourth largest city in Canada. The beauty of Ottawa is that many small towns and villages surround it, creating a diverse community.
Ottawa has excellent healthcare access, a low cost of living, high-quality education, and low crime rates. The only downside is that Ottawa is very business-oriented, with little nightlife or entertainment compared to other cities in the province.
In addition, Ottawa is a city of culture. It includes world-class museums and galleries, as well as a thriving music and arts scene. Ottawa is also known for its many parks and green spaces. It's a great city for Canadians who enjoy nature or the outdoors.
Orangeville
Orangeville is one of the best small towns in Ontario. It boasts a population of over 25,000. While small, Orangeville has lots of opportunities when it comes to work and lifestyle. The low cost of living has attracted many newcomers to the region in the past few years. There is a growing market for homes for sale in Orangeville.
Orangeville still close enough to Toronto to get in and out of the city regularly. However, it is far enough away to have some privacy. This small town is ideal for those who enjoy a more routed lifestyle in nature, rural living, and a quieter vibe. Orangeville is very affordable and still a city sort of in development, without a widely-known culture as of yet.
Guelph
Guelph is one of the most populated areas in Ontario, where you will find many young professionals, students, and economic development. Unemployment is low. Affordable housing is available. Living in Guelph is fun and easy, too, with recreational activities, restaurants, nightlife, and more.
Guelph is built around its institutions, i.e. the University of Guelph, Wilfrid Laurier University, and the Royal Victoria Hospital. It attracts a lot of people based around these institutions.
Sarnia
Sarnia is a border city in the United States. It has a population of only a little over 70,000 people and has one of the warmer climates in all of Canada. Sarnia is a dream for someone who enjoys having access to Canada and the United States.
Sarnia is a harbour city with lots of business coming through there and is also very affordable compared to other regions in Ontario. Life in Sarnia is fairly quiet, but the city has a growing arts and culture scene, recreational activities, excellent schools, and is family-friendly.
Kingston
Kingston is a small town in Ontario that consistently ranked as one of the best places to live in all of Canada. Kingston has proximity to Lake Ontario and the Thousand Islands region, with waterfront properties occupying various parts of the region.
Further downtown, you have shops, restaurants, and some exquisite architecture. From the natural beauty spread across the entire region to the low crime rates and excellent schools, Kingston is a great place to raise a family and call home. An underrated beauty in the province, if there ever was one.
Halton Hills
Halton Hills is a small town with some amazing benefits for anyone who lives there. There's some beautiful natural scenery to appreciate, and outdoor activities like hiking and camping are common. The cost of living is low, the community is active, and the cities of Milton and Oakville are nearby.
MoneySense Magazine recently ranked Halton Hills as one of the best places to live for young families in Canada. We can't say enough positive things about this area and the diversity of properties it has available.
Sudbury
Sudbury is the largest city in northern Ontario and a hub for the province's northeast region. With only 165,000 people and a significant portion of those being French-speaking, Sudbury has a respectable cost of living and many unique activities.
Known as the City of Lakes, more than 300 lakes run through the Greater Sudbury region, some available on lakefront and waterfront properties. Even if you don't live right on a lake, there are plenty of recreational opportunities built around the beauty of nature in this area.
Peterborough
Peterborough is the gateway to the Kawarthas and the many waterfront properties you'll discover throughout the region. Peterborough has a relatively low and stable cost of living and boasts a small population of 81,000 people.
The city is well known for its many cultural events, theatre, art galleries, historical sites, and music scene. You also have rivers, lakes, cottages, and an amazing quality of life. Residents get the best of rural, urban, and lakefront living in places like Peterborough, Ontario.
Windsor
Windsor is another border city with the United States. It is very affordable compared to an area like Toronto. Windsor has more than 200,000 people living there and is a major transportation hub with a railway terminal and port of entry for the US-Canada connection.
Home to a casino and once the automotive capital of Canada, there's also rich farmland across Windsor. The city's gone through some tough times as its industrial and manufacturing sector has been hit hard during times of economic downturn, but Windsor's always bounced back.
Barrie
Barrie is a small Ontario city with a sort of small-town vibe but a lot of city culture, too. Barrie is only an hour away from Toronto and is one of several areas looked at as a Toronto alternative. It has lots of sports and nature and a constant flow of events throughout the year.
Barrie has a strong restaurant scene, with live music venues being popular. Barrie often receives attention from young professionals embarking on a new career and families that want to settle down somewhere fulfilling.
Bracebridge
Bracebridge is found in rural Ontario. A small town by design, it is located near Lake Joseph. Canoeing and kayaking are common on Lake Joseph, and you have the Blue Mountain Wild Forest trails to peruse in this area.
Bracebridge has a small-town charm, low crime, family-friendliness, work opportunities, and affordability. The town overlooks the Muskoka River, originally built around a waterfall. It's a real escape into the Canadian wilderness, far from the Ontario cities' hustle and bustle.
Muskoka Lakes
Muskoka Lakes is a great place to live in Ontario, often sought after by people looking for waterfront properties, vacation cottages and homes, and getaways far away from the city. Muskoka has year-round recreational activities and some of the best waterfront properties in Ontario, which is well worth a look for those who want to live rurally or on the water.
Muskoka Lakes also has plenty of restaurants, cafes, and more. The property values in Muskoka Lakes are average-to-high, and every year, there's been strong growth on this front due to the area's attractiveness.
Burlington
Burlington is another Toronto alternative that receives much attention as a great Ontario city to live in. It has a low crime rate, a high quality of life, and lots of opportunities in education, work, and culture. It's also only roughly an hour away from Toronto, which is not bad.
Burlington has lots of natural scenery, is very accommodating to families, and has lots of affordable housing. Like other areas with a connection to Toronto, Burlington is growing rapidly, and its attractiveness to people from all walks of life continues to rise.
Thunder Bay
Thunder Bay has the odd accomplishment of being the city in Eastern Canada that receives the most sun, with about 2,200 hours of sunlight shining over the area every year. The area is widely known for its more than 100 parks and consistently low living costs compared to other Ontario regions. They also offer great local shopping opportunities, including artisan stores, delis, and the best gift baskets Canada.
Thunder Bay is perfect for someone who wants an outdoor lifestyle and is quite private for a large city which can be positive or negative depending on how one sees it. Close to Lake Superior in northwestern Ontario, there is no shortage of outdoor activities to partake in, from fishing to hunting, hiking, and simply enjoying what it's like to have access to a waterfront.
Stratford
Stratford is well known for its arts and culture scene, whether cultural festivals, theatre, music, or something else. Stratford is a very quiet area and is a place very welcoming to families. Stratford is somewhere to consider if you're looking for somewhere affordable and with a good cost of living. It also boasts strong but fair property values and has diverse job opportunities.
Stratford's reputation is not only one of the best places to live in Ontario but one of the best places across Canada. Here, you will find families, retirees, and people desiring a simpler way of living.
Deep River
Deep River is one of several communities in Ontario's north that is relatively quiet and different from anything you will find around the province's major cities. In Deep River's case, it's located about 200 kilometres northwest of Ottawa and has a small population of under 5,000.
Deep River's most attractive quality to many people is its cost of living 27% lower than Ontario's average. You won't find a lot of city amenities here, but it's rural and beautiful. A lakefront property nearby or somewhere surrounded by trees and land is what you'll find in these areas.