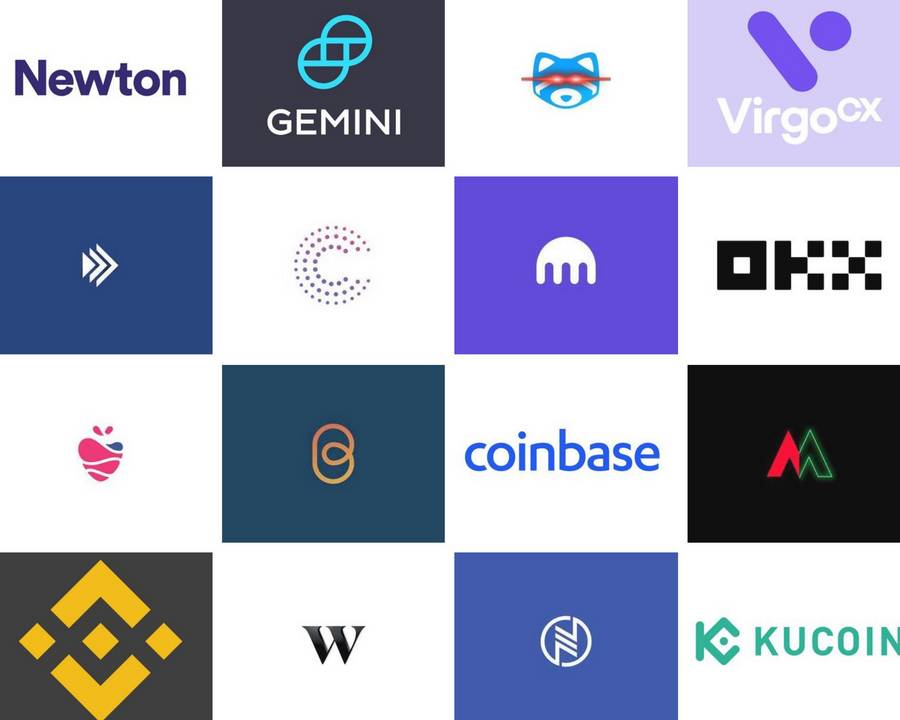 Best Crypto Platform Canada – 20 Canadian Crypto Exchanges
Cryptocurrency is an attractive asset. If you time it right, you can generate a high return capitalizing on the market's volatility. The objective of building a crypto portfolio is to accumulate it at a competitive price. Then, you buy and sell it at the opportune moments to generate a non-cryptocurrency return. In addition, currency exchanges have different transaction fees, guidelines, and limitations. A trader's objective is to find the best crypto platform Canada has to offer.
In a cryptocurrency trade, you have a buyer and a seller. A price is agreed upon between the buyer and seller during the transaction. This exchange is often anonymous through a crypto platform as the trade gets executed. Many buyers work in crypto trading because they automate buy orders at a lower price than what a seller is willing to part with. When a crypto coin falls to the desired price of the purchaser, the trade is carried out to complete the trade.
You may have heard of these top Canadian crypto exchanges:
Best Crypto Exchange for Canada: Bitbuy
Best Crypto Exchange for Beginners: Newton
Best Crypto Exchange for Altcoins: Gemini
Best Crypto Exchange for Staking: Coinberry
Best Crypto Exchange for Day Trading: Coinbase
Are you a Canadian trader getting started with crypto platforms? Here is a list of the 20 best crypto exchanges in Canada:
20 Top Canadian Crypto Exchanges
Best Crypto Platform Canada
Bitbuy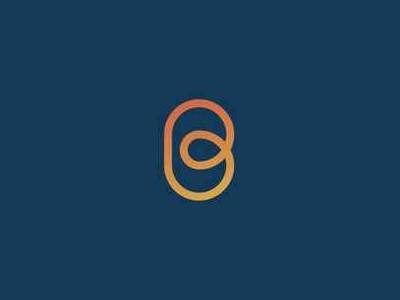 Bitbuy is the best crypto platform in Canada. This crypto exchange has garnered approximately 35,000 registered novice and veteran users across Canada. It is also popular across the globe, offering a wide range of cryptocurrencies. It has become a successful crypto platform due to its low exchange fees, easy-to-use and organised interface, and a wide array of offerings.
Crypto users have also been attracted to Bitbuy's low trading fees, charging clients just 0.2 percent for all buy and sell transactions.
Here are a few other things to know about Bitbuy:
Accepts Interac e-transfer deposits and withdrawals.
Allows bank wires.
Processing time can range from instant to up to three business days.
Many digital currencies to choose from (Uniswap, Stellar Lumens, Chainlink, and ApeCoin).
Bitbuy is one of the best crypto exchanges in Canada that continue to adapt to market conditions. One way to accelerate adoption is by lowering fees. Bitbuy recently announced that it slashed all of its deposit fees to zero percent.
Due to its incredible success in a short period of time, it was recognised as one of Canada's top 50 fastest-growing technology companies, according to the Deloitte Technology Fast 50™ program. Essentially, Bitbuy functions as a one-stop-shop destination for crypto investors.
Coinberry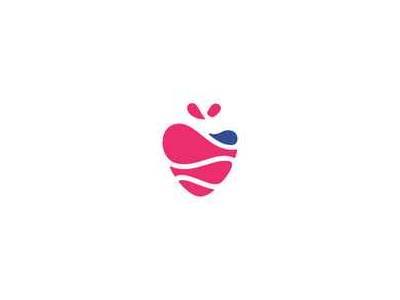 Coinberry is the best crypto staking platform in Canada. This small Canadian cryptocurrency exchange lets Canadian customers trade dozens of digital currencies and altcoins. Its portfolio includes Bitcoin, Ethereum, and Litecoin. With convenient features and robust technology solutions, Coinberry is the best platform to buy cryptocurrency in Canada.
Coinberry is a unique digital portal because it has been designed specifically for the Canadian market. It supports the Canadian dollar, partners with a couple of municipalities, and became the second crypto platform to receive regulatory approval from the Ontario Securities Commission (OSC).
When it comes to cost, trading fees will range from zero percent to 2.5 percent. Moreover, there are no deposit fees, while withdrawal fees start as low as 0.0005 percent. Plus, there is a required $50 trading deposit. The only drawback is that it does not provide withdrawals for many other popular cryptocurrencies.
CoinSmart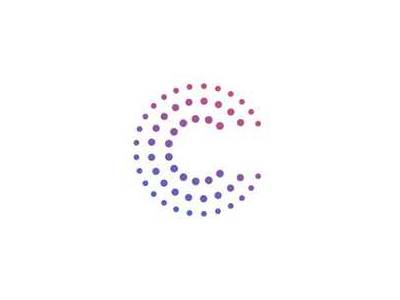 CoinSmart is one of the best platforms to trade crypto in Canada. This popular Canadian crypto platform simplifies cryptocurrency investing. It begins with the account creation process: the verification process is quick, deposits can be completed on the same day, and fees will range from 0.2 per cent to 1.5 per cent. CoinSmart also possesses a mobile app.
Meanwhile, when it comes to crypto trading, it provides users with the top 16 tokens for buying and selling crypto. This includes Bitcoin, Ethereum, Cardano, Polkadot, and Uniswap.
The Canadian firm is young and expanding both its presence (United Kingdom, France, and Germany) and a suite of features and services. CoinSmart is poised to become one of Canada's top cryptocurrency leaders. Due to its international access, you can fund and withdraw from your account using Canadian dollars, U.S. dollars, and euros.
Netcoins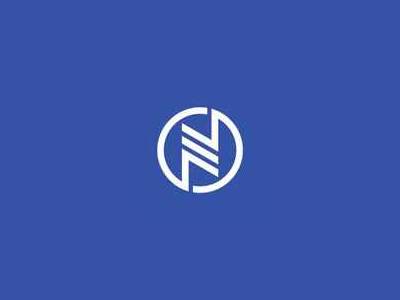 Netcoins is one of the oldest Canadian crypto exchanges. This impressive legacy might be hard to believe since it feels like cryptocurrency is still in its infancy. Its longevity is an endorsement of its reliability and innovation, making it one of the top crypto platforms in the Great White North.
Netcoins is registered as a Money Services Business (MBS) and compliant with the FINTRAC standards. It only offers up to eight cryptocurrencies to buy and sell (EOS, Litecoin, Bitcoin, and Ethereum). Nonetheless, Netcoins is still an appealing firm for many Canadians. It will refrain from investing its resources in meme coins and alternative flash-in-the-pan crypto assets (think Doinkcoin or Grimacecoin).
Meanwhile, when it comes to trading fees, Netcoins charges 0.5 percent trading fees per transaction. A minimum of $10 is needed for Interac e-transfers and $500 for bank wires. These fees are generally higher than some of their counterparts, but free deposits and withdrawals offset them. In addition, there is a mobile app you can conveniently use to manage your crypto assets and top investments.
Wealthsimple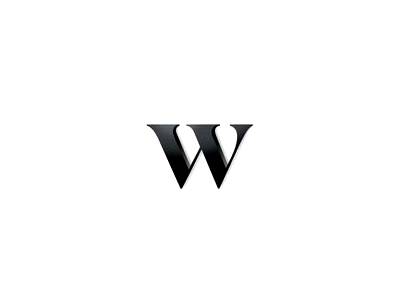 Wealthsimple is Canada's version of Robinhood. This zero-commission trading application (and now desktop-based platform) allows you to buy and sell stocks. You can also trade exchange-traded funds (ETFs) and cryptocurrencies. Wealthsimple has a treasure trove of virtual tokens to choose from, letting you trade and hold any token of your choosing, from Solana to Shiba Inu to Litecoin, from as little as $1.
Wealthsimple is an attractive destination for your crypto investment needs because the website is Canada's first regulated crypto platform. It also maintains some of the similar tools you would use for buying and selling stocks, such as trading prices with limit orders, and it does not possess any account fees.
Anyone who has used Wealthsimple will attest to the fact that the company continues to adapt, evolve, and innovate. This principles applies to its crypto adoption as well. It continues to add to its suite of digital tokens, from the serious to the comical. Whatever the case may be, Wealthsimple extends lots of options to its clients.
NDAX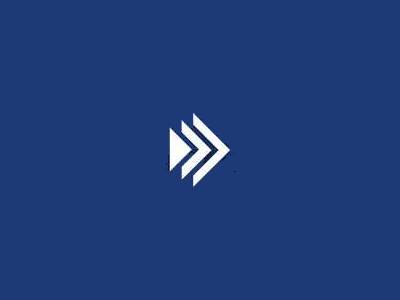 National Digital Asset Exchange (NDAX) is a top Canadian crypto platform launched in Calgary, Alberta, in 2018. Thanks to its compliance with Financial Transactions and Reports Analysis Centre of Canada (FINTRAC) regulations, NDAX has turned into a popular Canadian crypto exchange for its speed, reliability, and safety.
Like some of the best crypto exchanges, it is concentrated in the Canadian marketplace. This platform is only offered to clients in Canada, specializes in the Canadian currency. NDAX offers its clients more than two dozen crypto assets, such as Avalanche, Chainlink, EOS, Polkadot, and many others.
Here are some of the best selling points about NDAX:
Trading fees start at 0.2 percent for each transaction.
$25 fixed fee for each bank withdrawal.
$25 withdrawal fee for using wire transfer.
Shakepay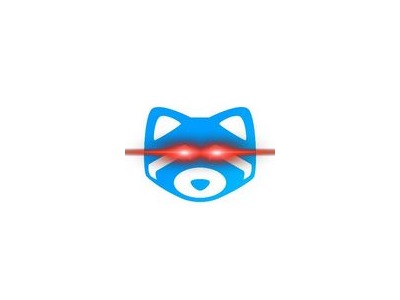 Shakepay is a user-friendly exchange, fully licensed as a Money Service Business in Canada. Purchase Bitcoin and other cryptocurrencies almost instantaneously, taking minutes to complete trades.
Fund your Shakepay account with Interac eTransfers, bank transfers, or debit transfers without being charged a fee. Shakepay proclaims itself the best no-fee cryptocurrency exchange, but that's not necessarily the case. There may not be any trading fees on Shakepay like one expects. However, you will find hidden fees in quoted rates for coins like Bitcoin and Ethereum.
Shakepay has been around for a long time, specializing in Bitcoin and Ethereum. The established platform has over 100,000 users.
Mogo Canada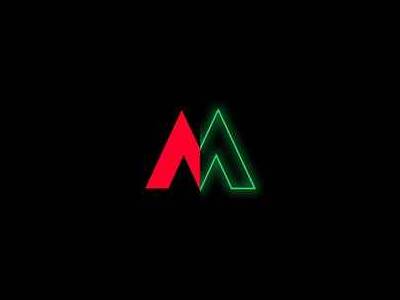 Mogo Canada is the best place to buy Bitcoin crypto in Canada. Over the years, this well-established company has diversified its suite of financial management products and services. The 20-year-old fintech firm maintains a crypto exchange platform, but it only provides Bitcoin buying, selling, and trading. With impeccable credibility in the Canadian financial marketplace, Mogo is undoubtedly an entity to trust for all of your Bitcoin needs.
Here are some other things you should know about Mogo:
Zero fees for holding your Bitcoin with the platform.
One per cent trading fee.
Environmentally-friendly approach to purchasing or selling the peer-to-peer decentralised digital currency.
In addition, its simple user interface and incredible processes are ideal for cryptocurrency beginners just getting started in this realm. It is also excellent for seasoned investors searching for the best low-risk investments Canada.
Kraken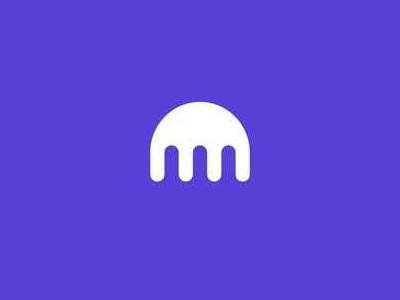 Kraken is one of the top cryptocurrency exchanges for Canadian investors. Thanks to a massive list of trading functions and tools, the platform has been designed for the more serious crypto investors. Kraken is perfect for high-volume traders who want to maximize their trades.
With more than 110 cryptocurrencies (Bitcoin, Tether, Aave, EOS) – and counting! – you can utilize the plethora of trading mechanisms available at your disposal. The transaction fees are slightly higher than the industry norms. However, the website's fees are determined by clients' 30-day spot trading history.
Here is a list of fees you will come across:
Instant Buy transaction comes with a 1.5 percent fee.
Spot trading fee starts at 0.26 percent for takers and 0.16 percent for traders.
Futures trading fees stand at 0.05 percent for takers and 0.02 percent for makers.
While Kraken is a Canadian marketplace, it should be noted that Ontario clients are restricted from futures trading on the platform. Kraken operates in the US and many consider it the best crypto exchange USA.
Gemini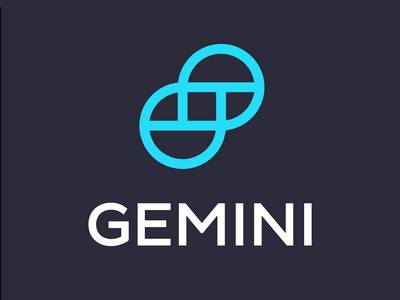 Gemini is excellent for someone looking to buy and sell the latest in altcoins and stablecoins. Gemini offers over 75 crypto coins and counting. It includes selections you may not find on some smaller cryptocurrency exchanges.
The platform's ActiveTrader feature allows you to set limits and stop orders, maximizing lower maker fees. In addition to its many features, Gemini offers a crypto interest account yielding 8.5% APY with no lock-in. Likewise, its crypto rewards credit card earn you back 3% on everyday purchases. Gemini also offers an integrated wallet and stablecoin. The GUSD is considered a stablecoin worth 1 USD.
There are a lot of pros to opting in on Gemini. The only real drawback is the higher fees on instant purchases under $200.
VirgoCX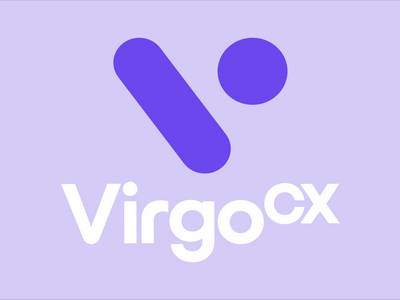 VirgoCX is another FINTRAC-regulated crypto exchange that supports a wide range of cryptocurrencies. It allows users to buy crypto in fiat currencies of CAD or USD. Headquartered in Toronto, Ontario, VirgoCX offers more than 60 cryptocurrencies to trade in.
VirgoCX has strived to make crypto trading in Canada safe, more affordable, and accessible. They pride themselves on offering zero trading fees and deposit fees. VirgoCX is highly affordable for newcomers to Bitcoin, Ethereum, and crypto trading due to its ease of use. You can instantly fund your account with Interac eTransfer, start trading in minutes, and build your crypto investment portfolio.
Some of its best features include:
Has an NFT brokerage service and a foreign currency exchange.
Deposits and withdrawals are free on the VirgoCX trading platform.
95% cold storage policy and up to 1 million CAD in insurance to keep your crypto secure.
You can download the VirgoCX mobile app on Android and Apple devices.
VirgoCX focuses exclusively on Canada and is not available outside of the country. The rejection fees on fiat currency are higher than on other platforms.
Coinbase Canada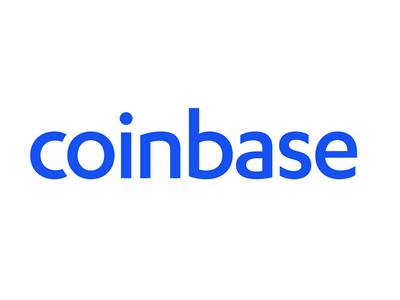 Coinbase is the best crypto platform Canada for people new to buying and selling crypto. It's a relatively basic crypto exchange with minimal tools and features, allowing beginners to focus on the essentials. It's a perfect way to get started on learning how to invest.
Coinbase is also highly safe and secure. It is regulated in the United States to offer crypto exchange services to retail and institutional clients. The crypto exchange is listed on the NASDAQ as a public stock. Some 98% of client funds are held offline in cold storage, maximizing security and two-factor authentication is protocol.
The primary downside to Coinbase is that they charge some of the highest fees in the industry. Buying and selling crypto with a debit card or credit card takes a 3.99% fee. Some opt to use a local bank transfer to get around the above-average fee. While this will reduce the trading commission to 1.49%, you will have to wait 1-3 business days for the money to arrive in your Coinbase account.
Kucoin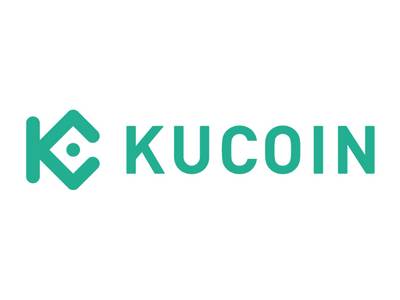 Kucoin is a Hong Kong-based exchange, unregulated by any Canadian authority. While this exchange isn't as popular, it provides many benefits. Kucoin aims to attract advanced traders, so its interface is geared towards more sophisticated trading strategies.
Kucoin is one of the most popular crypto exchanges in the world, handling roughly 25% of all crypto investments. It features advanced trading features, including in-depth chart analysis. It also provides information on spot, margin, and futures trading, as well as staking and trading bots.
Its best features include:
Supports almost 400 different cryptocurrencies.
Transfer your holdings from other crypto wallets for free.
Trading fees begin at 0.1% and are reduced depending on how much of Kucoin's native token you have.
Kucoin is one of the largest and most dynamic cryptocurrency exchanges worldwide. Unfortunately, a lack of regulation in Canada means it can be banned in some jurisdictions in the future.
Newton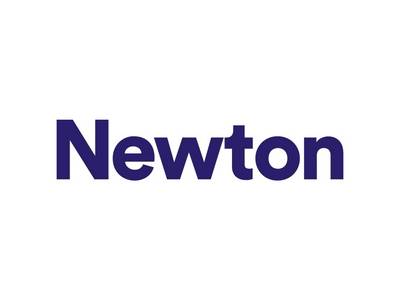 Newton opened its exchange in 2018 as Canada's first no-fee crypto platform. Newton generates revenues through the buy or sell price gap, up to 2% on trades. This cryptocurrency exchange has more than 60 coins available, including some that are hard to find in Canada.
The Newton platform is PIPEDA-compliant and registered with FINTRAC. Newton allows users to fund accounts through Interac eTransfers, pre-authorized bank transfers, and transfers from external portfolios.
Newton has a crisp, professional interface. They are partnered with Plaid to provide high-level security to the platform and its users. Interestingly, the platform offers cryptocurrency coins that aren't on other Canadian crypto exchanges. Overall, this is the best crypto platform Canada for beginners as the exchange lacks advanced charting tools.
BitMart Canada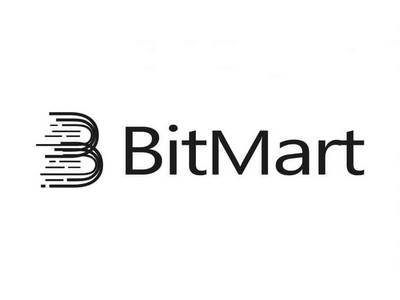 BitMart is perhaps the best cryptocurrency exchange for altcoins, with a simple buy/sell interface. It celebrates one of the widest selections of cryptocurrencies available. This enormous crypto exchange offers more than a thousand coins for users from all over the world, including Canada.
In 2021, BitMart was in the news for a large-scale hack. These developments caused some trepidation on behalf of a lot of cryptocurrency investors. While it's struggled to gain market share in Canada, BitMart remains a leading trading venue for cryptocurrency worldwide. Best of all, it allows you to earn interest on crypto holdings.
Crypto.com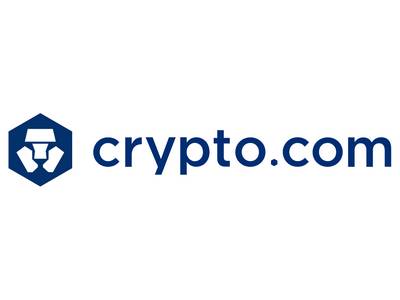 Crypto.com is one of the most famous cryptocurrency exchanges, offering more than 250 cryptocurrencies. Investors can capitalize on unique features, including crypto rewards as high as 8% cashback for Crypto.com Credit Card users. You can also get trading fee discounts and other perks for accounts with high balances of Crypto.com's own CRO coin.
The only drawback to Crypto.com is that it has higher-than-average trading fees for lower-volume trading. Nonetheless, Crypto.com is a popular choice for Canadians, Americans, and investors internationally.
CEX.io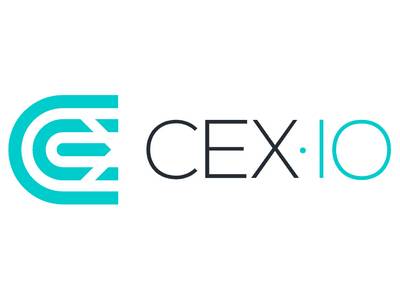 CEX.io is an excellent crypto exchange for Canadians. This platform was founded in 2014 as a cloud mining provider in the UK. It is a new cryptocurrency exchange that recently launched operations in Canada. CEX.io is a growing platform that has been expanding in Canada and worldwide. It currently offers over 70 different crypto options.
At CEX.io, you can trade in major crypto assets and smaller-cap assets. Like Coinbase, you'll find CEX.io has a beginner platform and a professional trader platform. Both provide similar services, but they carry distinct differences in features.
eToro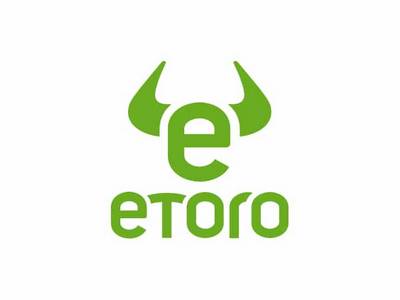 eToro allows investors to copy professional cryptocurrency trades, a practice known as social investing. Founded in 2007, eToro is available worldwide. You can even practice trading with a virtual account. Every eToro account receives $100,000 in virtual trading currency, allowing someone to practice trades with play money.
eToro also offers access to stocks and ETFs, making it a one-stop shop for investing. The downside is that eToro's selection of coins is minimal. This crypto exchange's services are also not available everywhere.
BlockFi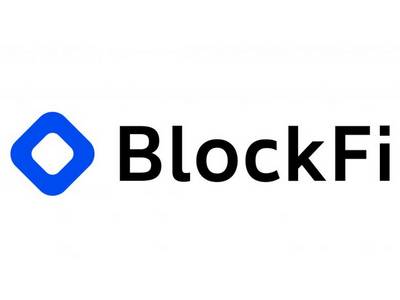 BlockFi is an excellent choice for a crypto exchange. You get access to loads of unique features, including a crypto rewards card and crypto-backed loans. BlockFi is designed for the intermediate to advanced crypto trader who wants comprehensive investment tools and support.
Due to its advanced features, BlockFi is not ideal for beginners as it will make investing complicated and no fun. The number of crypto assets is also limited compared to other options. It may not be the best choice if you want to stick exclusively with one cryptocurrency exchange.
Binance Canada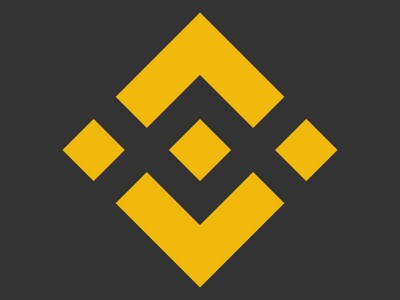 Binance is best known for its low trading fees and providing a diverse library of cryptocurrencies. First started in 2017 and based in China, Binance is known for making high-speed trades. This crypto exchange allows traders to get their buying and selling done efficiently.
This highly-rated crypto trading platform offers no fees for cash deposits or withdrawals. Also, digital security is always a priority. However, Binance is not available in Ontario, Canada. It has also faced some scrutiny over regulations.
Best Crypto Platform Canada Questions