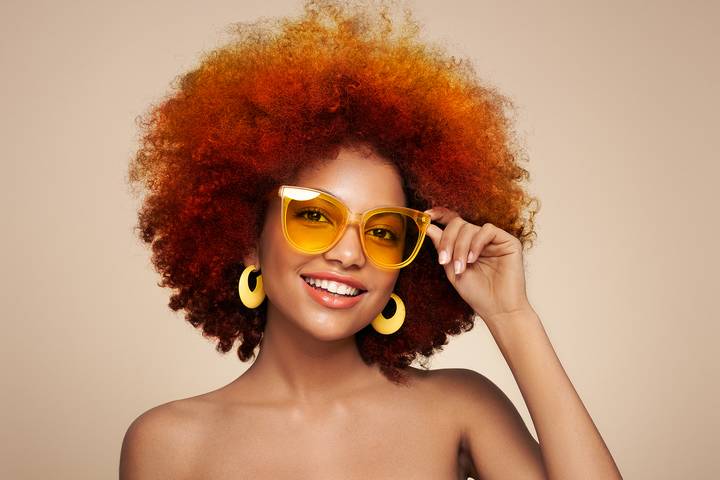 Best Celebrity Smiles – 11 Celebrities with Best Teeth
Your smile is your calling card, folks. It's the first thing people notice about you and it sets the tone for your whole persona. That's why having a good smile is key to making a lasting impression. A smile that's warm, genuine, and confident is the ultimate icebreaker!
And to achieve a smile that dazzles, you gotta have good teeth! Straight, white teeth that are healthy and gap-free are essential to a winning grin. Nobody wants to talk to someone who's hiding their smile because they're embarrassed of their teeth.
Let's talk about the superstars of smiling – the celebrities with the most famous grins in town! There's Julia Roberts, whose smile could light up a stadium! George Clooney, with a grin so suave it could make a nun blush! And let's not forget Jennifer Aniston, with a smile that's so bright you need shades just to look at it!
This list contains the celebrities with the best smiles. A good smile is not just a smile. It's a lifestyle, and these stars know how to make it work!
List of Best Celebrity Smiles
Julia Roberts
Julia Roberts is a Hollywood icon. She has been gracing the big screen with her talent and beauty for over three decades. From her breakthrough role in Pretty Woman to her recent turn in Homecoming, Julia has proven why she's one of the greatest actresses of our time.
Julia has a megawatt grin! That smile of hers could light up the darkest of days and put a smile on even the grumpiest of faces. It's as recognizable as her talent. People magazine even named her the world's most beautiful woman five times – and that smile is a big reason why! From the way it crinkles up her eyes, to the way it shines brighter than the sun, there's just something about that Julia Roberts smile that makes us swoon every time.
George Clooney
George Clooney has been making us swoon for decades now. He just keeps getting better with age. From his days as the dreamy Dr. Doug Ross on ER, to his recent directorial efforts, George has proven why he's one of the most talented people in the biz. And can we just take a moment to appreciate his suave sense of humor? The man is a true triple threat!
George is known for that charming, roguish smile of his! That grin could charm the pants off a snake. It's been making hearts race ever since we first laid eyes on him. It's part devilish, part debonair, and 100% dreamy. People magazine named him the "Sexiest Man Alive" twice, and that winning smile is a big reason why. It's like he's got a secret joke that only he knows, and we can't help but want to be in on it. Whether he's playing a smooth-talking conman or a dashing hero, George's smile makes our hearts flutter.
Idris Elba
Idris Elba has got talent, charisma, and a smile that'll light up a room. His most memorable roles include Pacific Rim, Thor, and Avengers: Infinity War. He's also wowed us with his dramatic chops in The Wire and Luther. This man is a chameleon, effortlessly switching between genres and bringing authenticity to every role he plays. He has a magnetic presence on screen and a voice that's as smooth as silk. You can't help but be drawn in whenever he's on camera.
Now, onto that smile… sigh! Idris Elba's grin is the stuff of legends! He exudes charm and confidence. No matter what he wears – a sharp suit for a red-carpet appearance or a laid-back outfit – his smile always radiates and captures everyone's attention.
Zac Efron
Zac Efron is dreamy! This hunk has been making hearts skip a beat since his days as the super-cool Troy Bolton in "High School Musical". And since then, he's proven that he's not just a pretty face – he's got acting skills too! From dramatic roles in "The Disaster Artist" to comedic ones in "Neighbors", Zac's got range. Plus, have you seen his abs in "Baywatch"? We're still recovering.
Zac's grin is nothing short of infectious. It's got the perfect mix of playfulness and charm. His smile makes you want to smile too, and that's a real talent in itself. Zac's smile looks so perfect that you'd never guess he had dental implants.
Viola Davis
Viola Davis has had an unstoppable career in Hollywood, effortlessly jumping from stage to screen. She leaves audiences in awe with each and every performance. With three Tony Awards, an Oscar, a Grammy, and a Primetime Emmy under her belt, Viola is a legend! She brings a level of depth and authenticity to her characters that will leave you in tears. We love her raw and honest portrayals of strong, complex women.
Viola's smile has depth. You can tell there's a lot of kindness and joy behind it. Her smile has the power to take any scene to the next level, elevating her already remarkable acting performances. That exquisite grin adds a special touch, making her performances even more captivating.
Jennifer Aniston
Jennifer Aniston has been a staple in Hollywood since the 90s and has continued to slay the game ever since. From her iconic role as Rachel in Friends to her recent performances in The Morning Show, Jennifer's career is one for the books.
Jennifer's toothy grin has been melting hearts for decades. With her sparkling white teeth and infectious laugh, many women aspire to have her smile. If you ever need a pick-me-up, just Google a photo of Jennifer Aniston smiling – trust us, it works wonders!
Michael B. Jordan
Michael B Jordan's career is on fire! He has starred in some big movies, like Creed, Black Panther, and "Fruitvale Station. Michael absolutely kills it every time he's on screen. You can really feel the emotion and intensity he brings to his performances. He's earned tons of accolades for his work for his ability to bring characters to life in such a real, raw way.
Best of all, Michael has a killer smile. That grin can light up any room! It's charming, infectious, and makes you feel like you're the only person in the world when he turns it on. Plus, those dimples are straight-up lethal! I'm telling you, this guy is the whole package!
Rachel McAdams
Rachel McAdams the Canadian sweetheart who's stolen our hearts with her captivating performances! This actress has had us all talking with her versatile acting skills, appearing in a range of films from romantic comedies to psychological dramas. Talent, talent, talent! That's what Rachel McAdams has in spades. She brings such depth and nuance to her characters. Whether she's making us laugh in "Mean Girls" or breaking our hearts in "The Notebook," Rachel has left a lasting impression on the industry.
Rachel's gorgeous grin is one of her trademarks. It lights up the screen and brings a touch of sunshine to every film she's in. It's infectious and has a way of making everyone feel happy. From "Wedding Crashers" to "Midnight in Paris," that smile of hers has won over audiences everywhere!
Beyonce
Beyonce is the queen of pop! This multi-talented artist has been ruling the charts and slaying the music scene for over two decades. From Destiny's Child to solo stardom, Beyonce has been delivering hit after hit. Each performance is a work of art. And let's not forget her iconic dance routines. This diva's got moves that'll leave you breathless and a voice that'll send chills down your spine.
That dazzling, mega-watt grin is Beyonce's unstoppable charm. No matter what she's doing or where she's at, that smile always shines through. Bow down to the queen and bask in the glory of her glorious smile!
Halle Berry
Halle Berry has been a Hollywood icon for what feels like forever, gracing us with her talent and stunning looks in hit after hit! From her breakthrough role in Jungle Fever to her Oscar-winning performance in Monster's Ball, she can bring any character to life. Halle's talent shines bright like a diamond.
Halle's smile is truly captivating! With her perfect mix of sparkling white teeth, sparkling eyes, and a dazzling dimple, her smile can melt hearts. Whenever she walks the red carpet or poses for the cameras, Halle's smile shines so brightly that it leaves a lasting impression,
Brad Pitt
Brad Pitt is a true heavyweight, known for his versatile acting skills that have earned him numerous awards and accolades. From playing the brooding anti-hero to charming leading man, Brad has a raw and effortless energy that captivates audiences. He can make you laugh, cry, and swoon!
Brad's smile is legendary! Just imagine that grin paired with those piercing blue eyes and that ruggedly handsome face… It's a recipe for pure heart-eye-emoji inducing bliss!