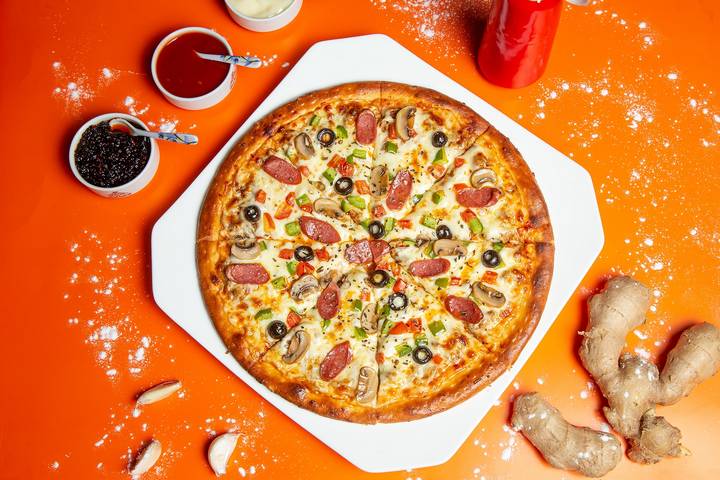 Best Pizza Toppings List – 14 Most Popular Pizza Toppings
More than 5 billion pizzas are sold worldwide every year. Pizza is delicious and convenient, making it one of the most popular foods around the world. It has also developed a loyal following, and toppings are often a source of passionate conversation among pizza lovers. From pineapple to pepperoni, we all have our favourite pizza toppings. There is much playful debate and serious analysis about the best pizza toppings ever.
For many, pepperoni is the most popular pizza topping in the world. However, some argue that popularity isn't necessarily correlated with the best. Although pepperoni might be widely known, plenty of pizza toppings are unique, delicious, and flavourful. Some prefer the sweet juiciness of pineapple toppings on their pizzas. Others like meat toppings such as sausages, chicken, and bacon.
Pizza lovers have different tastes, so finding one ingredient that satisfies everyone is tricky. Luckily, pizza is a versatile food with something for everyone. Here is a list of the best pizza toppings in the world:
14 Most Popular Pizza Toppings
Best Pizza Toppings List
Pepperoni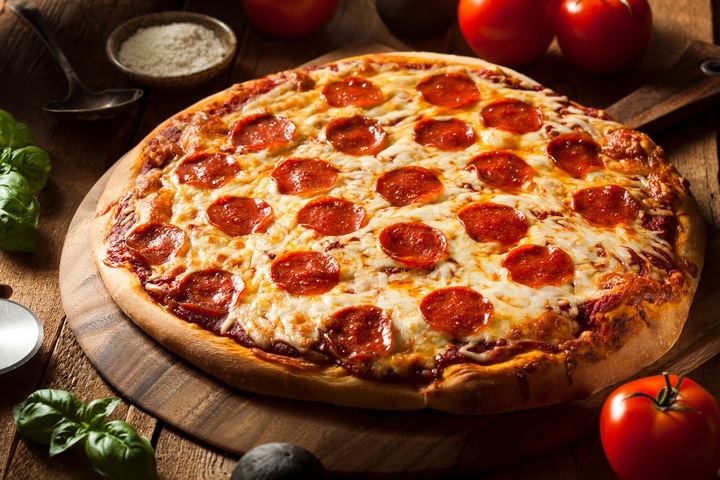 Pepperoni is the most popular pizza topping in North America. Its popularity is unsurprising since pepperoni goes well with just about any pizza. This classic favourite is considered one of the most popular pizza toppings in America.
Pepperoni is an Americanized version of salami. The pizza topping is derived from cured pork and beef. It is mixed and seasoned with paprika, chilli pepper, and other spices. Its meaty saltiness is just right for a pizza.
Sausages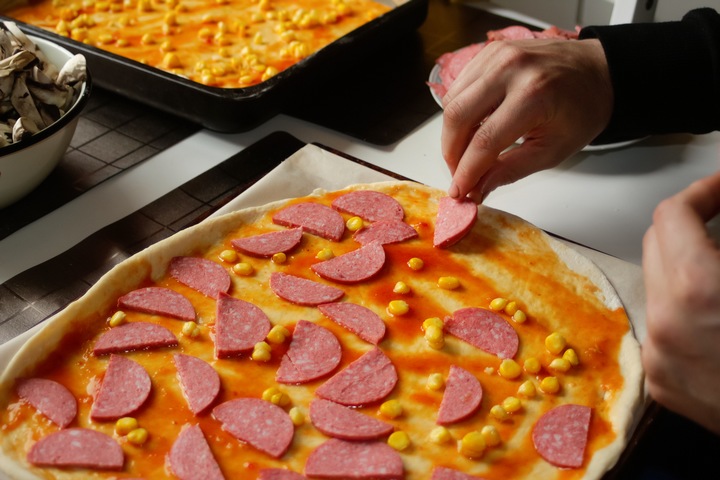 Sausage is one of the best pizza toppings due to its versatility. There are many kinds of sausages out there. You have Italian sausage, spicy sausage, maple, and more.
Most people prefer a ground pork sausage as a pizza topping, which is sometimes homemade. There are all kinds of sausages, including some vegetarian and vegan varieties.
Anchovies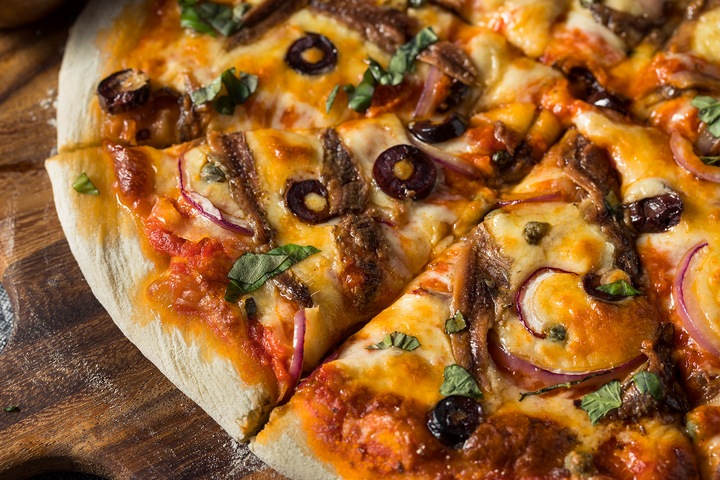 Anchovies is a controversial pizza topping. Some love it, while others despise it. Despite its polarizing opinion, anchovies are among the most popular pizza toppings worldwide. Anchovies are also ingredients in various pizza sauces and even Caesar dressing.
Anchovies can be a very overwhelming flavour and very salty. If unexpected, they're likely to turn someone off. Be careful when adding anchovies to a pizza to make sure anyone enjoying a slice knows what's on it.
Onions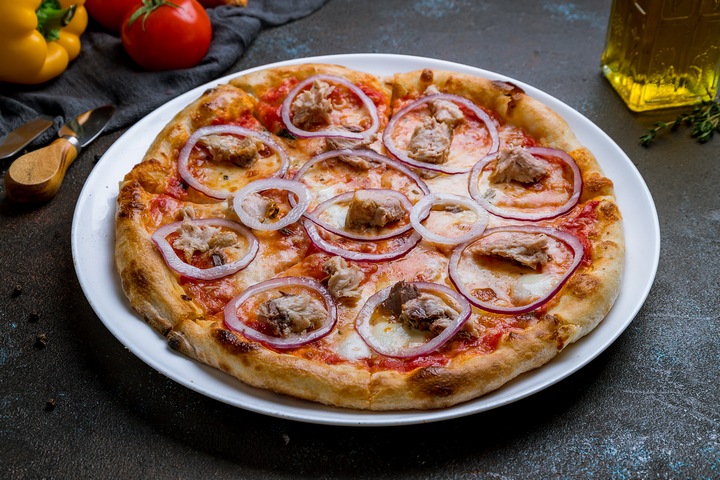 Onions are excellent pizza toppings. The crunch of the onion and that familiar taste on the tongue is a nice accent on any pizza.
Unfortunately, onions are often associated with bad breath, so it's hardly the sort of treatment you want to give to your romantic partner. Nonetheless, onions on a pizza make for an addictive topping.
Pineapples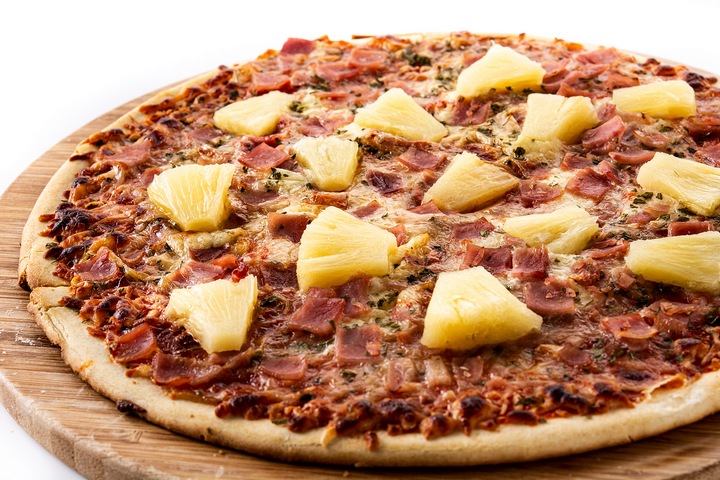 Pineapple is one of the most beloved pizza toppings in developed English-speaking nations. This topping is most famous for being an ingredient on Hawaiian-style pizza.
When paired with some ham, pineapple is so delicious. It adds just the right sweetness to cut through the usual salty slice.
Bacon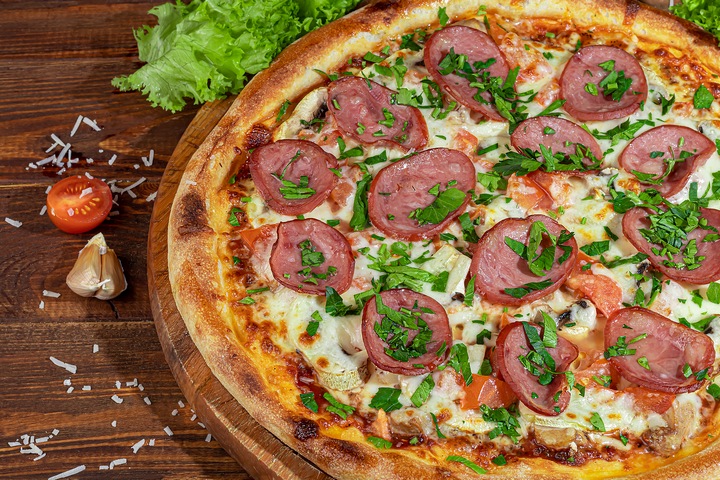 Bacon is a famous pizza topping, either as a crumble or in cut strips. Due to pizzas not having a very long bake time, bacon must be pre-cooked before adding. The same thing applies to sausage or chicken.
Bacon is a great pizza topping because it goes well with many other toppings. It works well on traditional Italian pizzas. Other popular options include meat lovers or even a Hawaiian style.
Chicken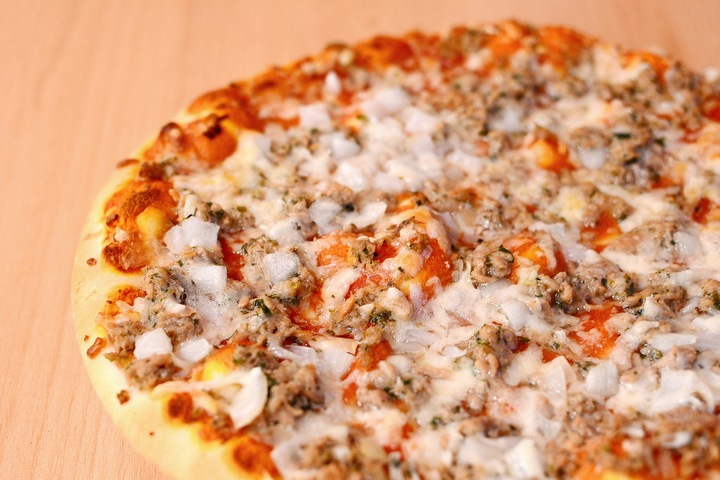 Chicken is a very diverse pizza topping. It can work on a working-class meat lover's pizza to a more premium gourmet pizza.
Everything goes well with chicken, whether it's black beans and gouda. Chicken toppings also go well with spinach and onion.
Mushrooms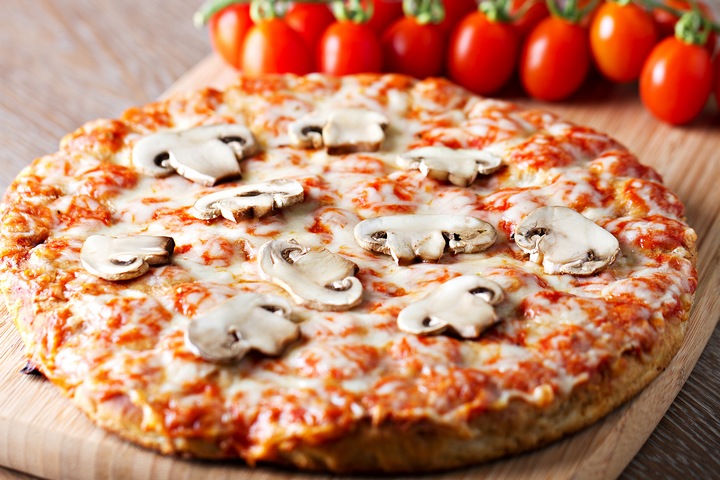 Mushrooms are the best pizza toppings for many vegetarians and vegans. They can be seasoned before being added to a pizza and cut however you like. Common mushrooms on pizza tend to be one of four types: Portobello, Chanterelles, Porcini, and Truffle.
Black olives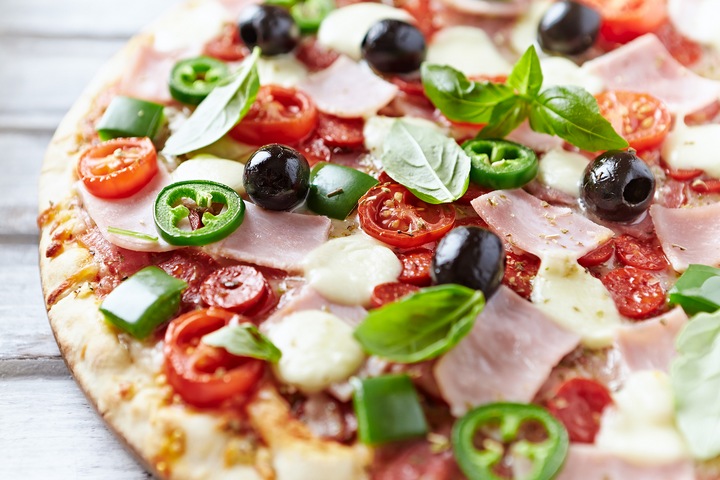 Black olives are delicious pizza toppings, known for their firm texture and mellow taste. Black olives add more vegetable flavours to a pizza. They're a lovely pizza topping when sliced.
The olives work well with fresh tomatoes or mushrooms. They complement other common ingredients you'd find on a vegetarian pizza.
Ham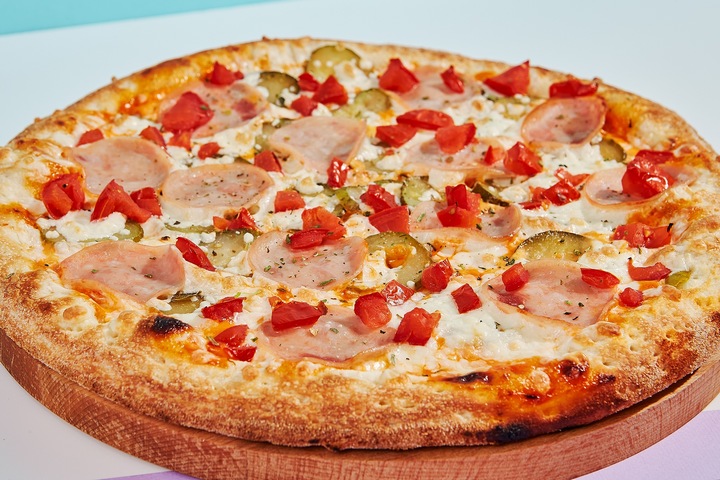 Ham is a great pizza topping. It hits the perfect spot on pizzas, from meat lovers to Hawaiian. This topping is a classic on pizzas years ago, and its popularity has seen a recent renaissance.
Ham toppings have a delicious taste. Generous portions of homemade pizza sauce also pack a heck of a flavour. The ham-and-cheese combination is wonderful.
Green pepper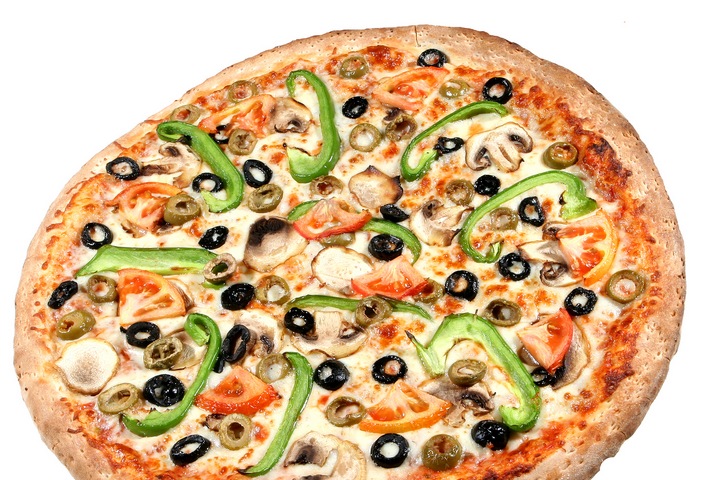 Green pepper is another crunchy vegetable that adds more texture to a pizza. Green peppers are common in pizza with onion and feta cheese.
This pizza topping is sometimes added with jalapeno peppers to create a sense of hot spiciness. However, most people simply prefer the green version without the added risk of heartburn.
Extra cheese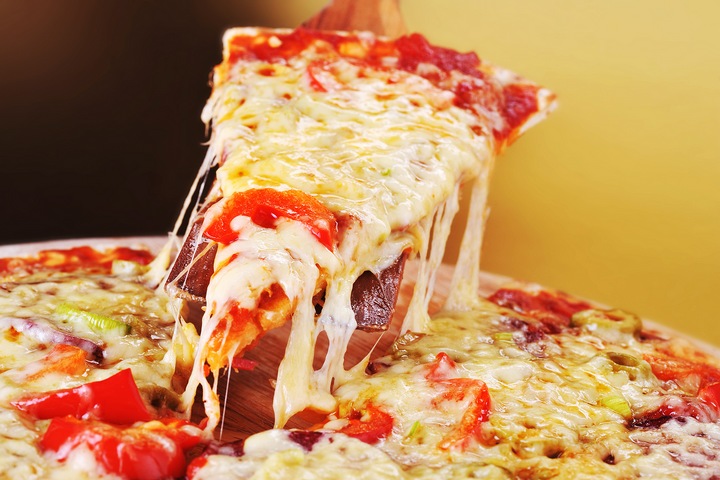 Extra cheese is routinely one of the best-selling pizza toppings at pizzerias everywhere. Who doesn't love a little extra cheese on a pizza? Nearly no one, as it turns out!
The most common cheeses to layer on an extra-cheese or multi-cheese pizza include mozzarella, parmesan, gouda, goat, and ricotta.
Spinach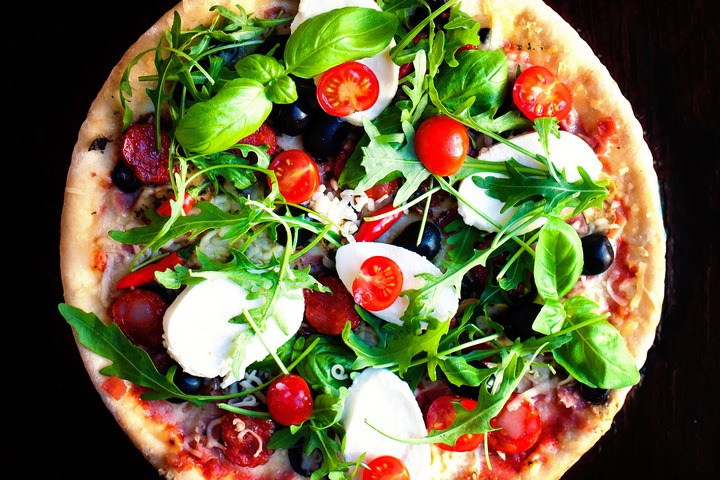 Spinach is the go-to pizza topping on vegetarian and vegan pizzas. You may have seen spinach pizza on the menu or have had one yourself before. Spinach is a great pizza ingredient because of its ability to withstand heat and the lack of cooking required.
Spinach might not be the first thing you think of pizza. However, it has become increasingly popular among health-conscious pizza eaters in the past decade.
Tuna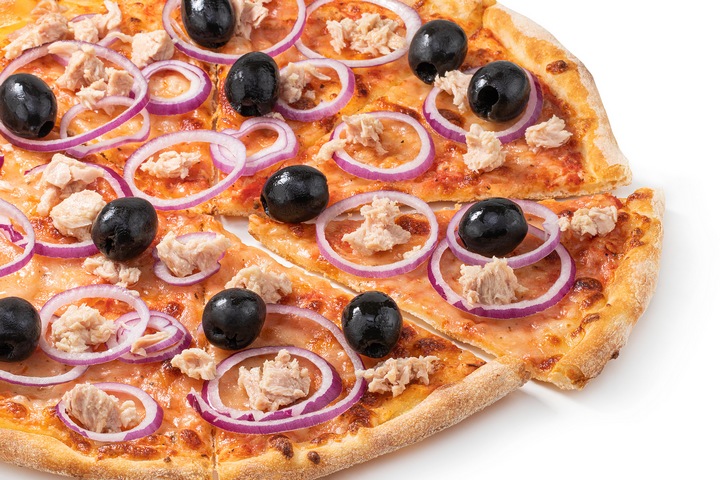 Tuna is a less common pizza topping, but those who love it love it. Tuna on a pizza is an overpowering taste, so not any other meats are usually combined with it.
Common pizza toppings that mix well with tuna are marinara, herbs, and onions. A tuna and onion pizza is particularly preferred in some parts of the world.
Best Pizza Toppings – Popular Questions
Which is the most delicious pizza topping?
Pepperoni is the delicious pizza topping of all time. Its popularity isn't surprising. Many people consider pepperoni as a staple ingredient in pizzas.
What are two good toppings on pizzas?
The two best toppings on pizza include pepperoni and sausages. If you can't decide on a topping, these two ingredient are safe bets. They will taste delicious at almost any pizzeria.
What's the best 3-topping pizza combination?
The best pizza topping combination includes pepperoni, mushroom, and green peppers. These three ingredients are classics and loved by many pizza enthusiasts.
How many pizza toppings are there?
There is an infinite amount of pizza toppings. Just about anything can be used as a topping, from the popular favourites to the more unconventional choices.