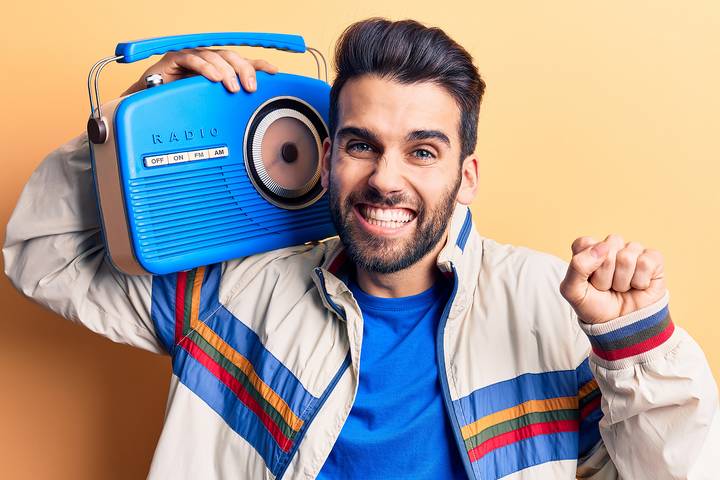 Best 80s Dance Movies List – 8 Dancing Movies of the 80s
Cinema moves in cycles. Just when you think a genre is becoming unpopular, there is a resurgence at a later decade. This phenomenon definitely applies to dance movies from the 80s. One of the most idiosyncratic cinematic obsessions in recent decades was dance movies. These films are considered cult classics by many movie lovers. They appreciate the flashy wardrobes, attractive soundtracks, and of course, the slick dance moves.
The 1980s were flooded with killers in the woods, teens in sex comedies, and an oddly specific preference for dance movies. Although many years have passed, that coke-fueled, hair band-obsessed decade remains prevalent today. As a result, there's a great deal of nostalgia for 80s dance movies. These films are classics for a reason. They resonate with moviegoers due to their timeless messages and spectacular dances. Of course, not every 80s dance movie is a hit. However, there are some famous films from this era that deserve recognition.
Here are the eight best 80s dance movies of all time:
Best 80s Dance Movies
Famous Dancing Movies of the 80s
Dirty Dancing (1987)
Movie Name
Dirty Dancing
Movie Year
1987
Cast
Patrick Swayze
Jennifer Grey
IMDB Reviews
70% positive
Dirty Dancing is possibly the most famous dance movie from the 80s. This Jennifer Grey and Patrick Swayze film had audiences claim they had the time of their lives. At last, like much of the decade, it hasn't aged well. Still, something about the blue-collar Swayze matching up with the upper-class Grey is the kind of romantic story as old as time.
For a movie from the 80s, the dancing choreography is still fairly impressive. Most 80s dance movies have some sort of subtextual sex references, and this one manages such themes while still maintaining a PG-13 rating. Dirty Dancing is definitely a classic 80s dance movie and an obvious choice to include in this list.
Flashdance (1983)
Movie Name
Flashdance
Movie Year
1983
Cast
Jennifer Beals
Nichael Nouri
IMDB Reviews
78% positive
Flashdance is one of the best dancing movies of the 80s. It is the first collaboration of mega-producers Jerry Bruckheimer and the late Don Simpson. The story focuses on a young steel mill worker with aspirations to be a ballerina, despite no formal training. It's a movie entirely focused on the dance sequences, the plot being largely secondary.
This dance movie has one of the funniest 80s tripes found in hair metal music videos and films: a factory that manufactures nothing but sparks. The 80s dance film briefly launched Jennifer Beals into stardom, pulling off some great dance moves. As for co-star Michael Nouri, however, things didn't go so well.
Footloose (1984)
Movie Name
Kramer vs. Kramer
Movie Year
1984
Cast
Jennifer Beals
Michael Nouri
IMDB Reviews
62% positive
Footloose is one of the best 80s dance movies, starring Kevin Bacon. Even when he debuted as an actor in films such as Friday the 13th, fellow cast members could already tell that Bacon had the magnetic charm necessary for megastardom. And if anything sells Flashdance, it's entirely on Bacon's enigmatic energy.
Footloose is set in a town where dancing becomes outlawed as a tool of the devil, portrayed by a deliciously over-the-top John Lithgow. Bacon, the film's protagonist, arrives to stir things up. Essentially, the story isn't dissimilar from the anti-authoritarian hits of the 1960s, just a little cornier. Overall, it's a lot of fun, helmed by choreographer and legendary director Herbert Ross. The movie has inspired many teens to learn more about dance, including the best ballet schools.
Interestingly, Footloose is based partly on a true story. A rural community in Elmore City, Oklahoma, attempted to ban the act of dancing.
Staying Alive (1983)
Movie Name
Staying Alive
Movie Year
1983
Cast
John Travolta
Cynthia Rhodes
IMDB Reviews
47% positive
Staying Alive is one of the top dance movies of the 80s. The hugely successful Saturday Night Fever sequel finds John Travolta's dance-crazed Tony Manero continuing to find his big break on the dance scene. It's one of the few films written and directed by Sylvestre Stallone in which he does not appear, and there's an incredibly strange incongruence in chronology.
Saturday Night Fever captured the zeitgeist of disco at its height, pulling out a surprisingly entertaining film. By the time Staying Alive rolled around, disco was long-dead. Though it rated horribly with critics, it still managed to be a huge box office hit.
Breakin' 2: Electric Boogaloo (1984)
Movie Name
Breakin' 2: Electric Boogaloo
Movie Year
1984
Cast
Shabba Doo
Lucinda Dickey
IMDB Reviews
51% positive
Breakin' 2: Electric Boogaloo may be considered the best 80s dance movie ironically. It has become a joke to add this film's secondary title to any movie. Imagine The Godfather Part II: Electric Boogaloo!
The film features all your favourite characters from Breakin' (if you had any) doing what they do best. It's a surprising rarity; few dancing films of the 80s tried to capture the break dancing phenomenon, and none were as entertaining or downright goofy as Breakin' 2.
Teen Wolf (1985)
Movie Name
Teen Wolf
Movie Year
1985
Cast
Michael J. Fox
Susan Ursitti
IMDB Reviews
61% positive
Teen Wolf is one of the best 80s movies. The year was 1985, and Michael J. Fox was the king of teen comedies. And so came the teen wolf, the outlandishly silly film in which Fox learns of his wolf heritage, plays basketball as a werewolf and regularly dances.
Of its kind, Teen Wolf is probably one of the top movies from the 80s. Most children of the decade holding a special place in their hearts for Teen Wolf.
Michael Jackson's Moonwalker (1988)
Movie Name
Kramer vs. Kramer
Movie Year
1988
Cast
Michael Jackson
Roppyaku Tsurumi
IMDB Reviews
60% positive
Michael Jackson's Moonwalker is one of the top dance movies from the 80s. After John Landis directed the excellent music video short for a thriller, a theatrical release was almost guaranteed. Enter Moonwalker, a film in which Jackson attempts to keep children off a drug that an evil Joe Pesci peddles.
Jackson brings all of his best dance moves out there. The most amusing factor, however, is the Sega Genesis video game released in tandem with the picture, which finds the now defamed Jackson hunting down and rescuing crying little children. If you press the 'up" button, you can even grab your crotch near them.
Absolute Beginners (1988)
Movie Name
Absolute Beginners
Movie Year
1988
Cast
Patsy Kensit
David Bowie
IMDB Reviews
55% positive
Absolute Beginners is a favourite 80s dance movie with a small group of people who love campy cult classics. This movie's title is taken from a song by The Jam. The film features musical numbers featuring The Kinks and David Bowie, plus a worthwhile tale of growing up in an impoverished England.
At the time, the English film industry was on the verge of collapse. Absolute Beginners, a film meant to revive the industry, bombed terribly. Although this 80s dance movie is not great, it still contains some memorable musical performances that are worth a look.
Best 80s Dance Movies FAQ
What is the best 80s dance movie?
Many people consider Dirty Dancing as the best 80s dance movie. This film stars Patrick Swayze and Jennifer Grey, showcasing their impressive dance choreography.
What are the best dance movies from the 80s?
The best dance movies from the 80s include Dirty Dancing, Flashdance, and Footloose. These three dance films define the genre, and many hold them dearly in hearts.
What is the worst 80s dance movie?
Some may say that Breakin' 2: Electric Boogaloo is the worst 80s movie, although it has earned ironic appreciation since then. Others claim Staying Alive is the worst 80s dance movie of all time.