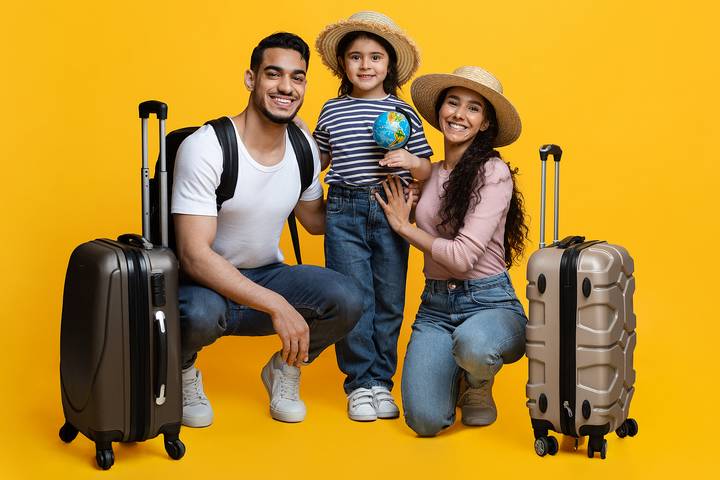 Best Family Travel Destinations – 9 Top Vacation Spots
Travelling on your own is an exciting adventure, bringing you to the most famous destinations around the world. However, travelling with your family provides a different type of expedition. If you have young kids, you must account for their needs, safety, and entertainment. The best family travel destinations will offer fun and relaxation for both parents and children.
Travelling with the whole family can seem daunting. Travel requires a lot of planning and holds a lot of unknowns. Throw children into the mix, and these complexities multiply. Since different family members might have conflicting interests, it can be tough to find a vacation destination that pleases everybody.
Nonetheless, don't let the difficulty discourage you from embarking on an adventure with the whole family. With the right vacation spot, you can satisfy everyone's curiosity. Check out this list of the best family travel destinations in the world.
List of Top Places to Visit With Kids on Vacation
Bali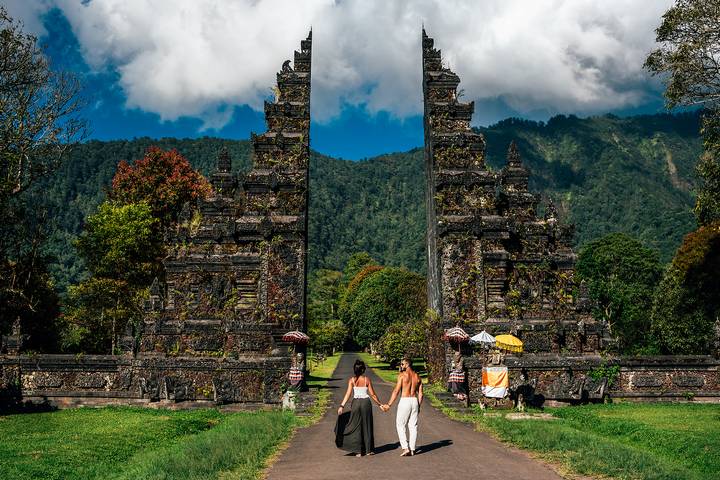 | | |
| --- | --- |
| Country | Indonesia |
| Best Destination | Bali |
| Famous Attractions | Waterfalls, beaches & monkeys |
Bali is a famous island known for its rich culture. The exuberant nature will appeal to the whole family. Visit amazing multicoloured temples and watch spellbound shows at the island's many festivals. Then head for a swim at one of many amazing waterfalls and tropical beaches.
Bali is also rich with exciting wildlife that your kids will love seeing. Don't forget to watch out for the monkeys. These animals might just take your sunglasses when you're not looking!
Best Bali Destinations
Pura Tanah Lot
Mount Batur
Uluwatu Temple
Ubud Monkey Forest
Canada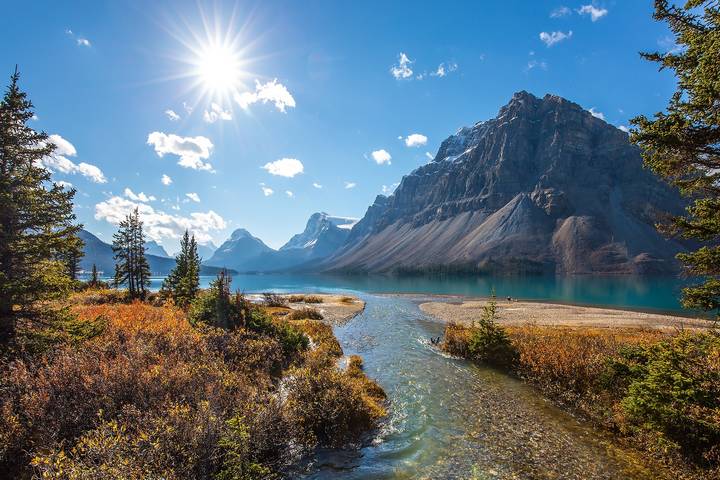 | | |
| --- | --- |
| Country | Canada |
| Best Destination | Jasper National Park |
| Famous Attractions | Trails, campgrounds & mountains |
Canada is one of the best family travel destinations in North America. Towards the west of Canada lie the Rocky Mountains, a spectacular mountain range stretching over 3000kms across North America. The best places to go are Banff and Jasper National Park. These feature intricate trail systems and campgrounds that create a wonderful outdoor playground.
Children and adults will enjoy the hikes to awesome viewpoints over glacial lakes. And camping makes for a great family experience: roasting marshmallows and telling stories around the campfire, anyone?
Best Canada Cities
Toronto
Montreal
Vancouver
Quebec City
Best Canada Destinations
Banff
Jasper National Park
Niagara Falls
Canadian Rockies
Costa Rica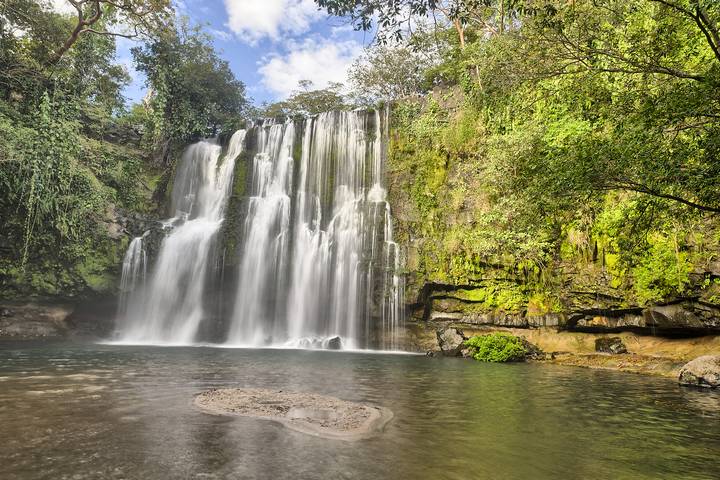 | | |
| --- | --- |
| Country | Costa Rica |
| Best Destination | San José |
| Famous Attractions | Wildlife, rainforests & beaches |
Costa Rica is one of the top places to visit with kids. Central America doesn't have the greatest reputation in terms of safety, but it is full of wondrous nature to discover. Costa Rica offers a great compromise. It is amongst the safest countries in Central America and full of awe-inspiring creatures.
In Costa Rica, you can see monkeys, sloths, colourful frogs and birds. These are guaranteed to enchant children and adults alike. The country is also full of luscious rainforests and pristine beaches to explore. This country is a perfect combination of adventure and relaxation for the whole family.
If your children love swimming, Costa Rica offers various aquatic activities for kids to enjoy. The best sports for girls and boys include swimming, volleyball, and kayaking.
Best Costa Rica Cities
San José

Tamarindo

Jaco
Cartago
Best Costa Rica Destinations
Manuel Antonio
Puerto Viejo
Monteverde
Santa Teresa
Ecuador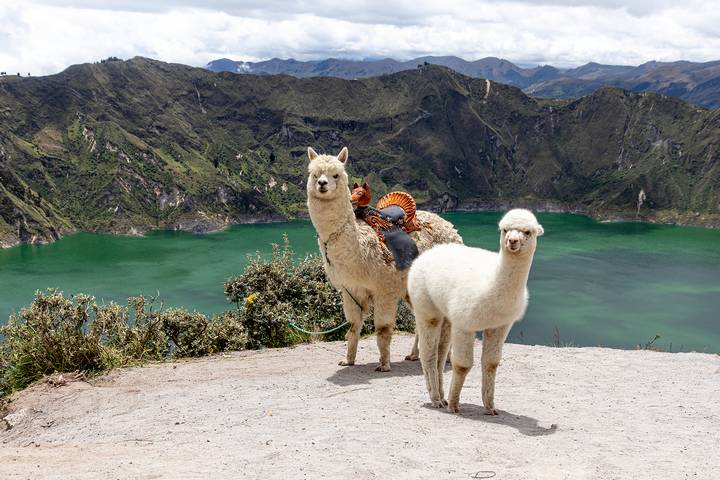 | | |
| --- | --- |
| Country | Ecuador |
| Best Destination | Galapagos Islands |
| Famous Attractions | Islands, animals & lore |
Ecuador is one of the top vacation spots in South America. This country features the Galapagos Islands, a famous family travel destination. Getting there will take quite a bit of planning. However, the beautiful wildlife in this sunny country will be well worth the effort!
The animals of the Galapagos aren't afraid of humans and are so different from anything else that your family has seen. Just picture giant tortoises and birds with blue feet. And, after a day of looking at the wildlife, you can spend your evenings listening to tales of pirates from the 16th and 17th centuries.
Best Ecuador Destinations
Galapagos Islands
Cotopaxi National Park

Quilotoa Loop
Finland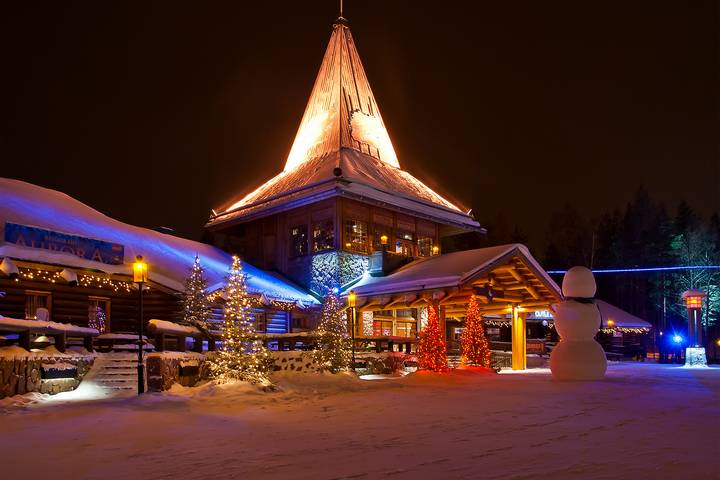 | | |
| --- | --- |
| Country | Finland |
| Best Destination | Rovaniemi |
| Famous Attractions | Santa Claus & northern lights |
Finland is known to your kids as where Santa lives. If you have young children, they will love visiting the homeland of Christmas. Rovaniemi, the capital of Lapland, is also the Official Hometown of Santa Claus. That fact alone will entice your children, especially around holiday season.
A visit to Lapland will be magical even for those who no longer believe in Santa Claus. If you go in the winter, go dogsledding and, if lucky, catch a glimpse of the northern lights. The wonderful white landscapes and dancing lights will be spectacular. And the dogs will thrill the children.
Best Finland Destinations
Santa Claus Village

Koli National Park

Nuuksio National Park
Kenya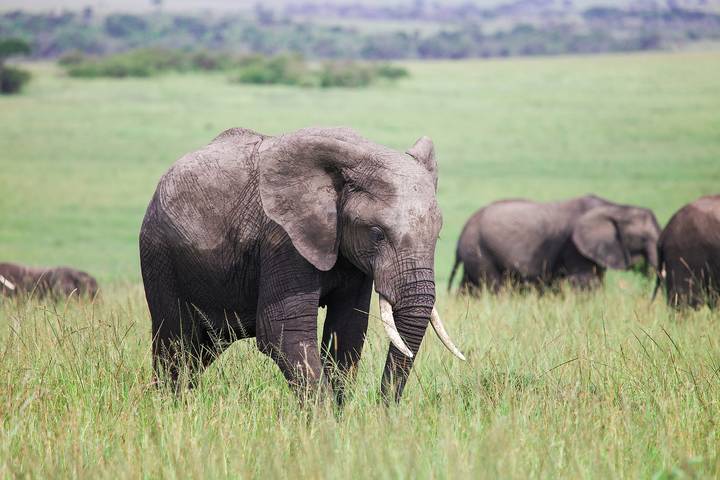 | | |
| --- | --- |
| Country | Kenya |
| Best Destination | Nairobi National Park |
| Famous Attractions | Giraffes, elephants & zebras |
Kenya is a surprising inclusion in our list of the best family travel destinations. At first glance, it may not seem family-friendly. However, there are many opportunities to spot animals such as giraffes, elephants, leopards, zebras and lions. The wildlife will thrill your family!
Even places like Nairobi National Park offer great opportunities to see these animals within easy access to the capital city. You could even head to the David Sheldrick Wildlife Trust, a center for the rehabilitation of elephants. Caring for an elephant is bound to smile on any child's face!
Best Kenya Cities
Nairobi
Kismaru
Mombasa
Nakuru
Best Kenya Destinations
Amboseli National Park

Mount Kenya

Lake Victoria

Samburu National Reserve
New Zealand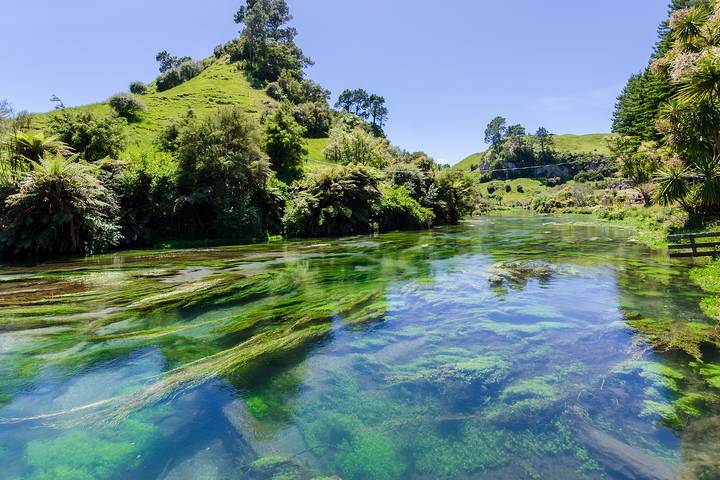 | | |
| --- | --- |
| Country | New Zealand |
| Best Destination | North Island |
| Famous Attractions | Caves, pools & wildlife |
New Zealand has a famous family travel destination known as North Island. The many oddities here are guaranteed to fascinate children (and the child in everyone else). In Waitomo caves, you can see thousands of little lights produced by glowing worms.
Near the sulphuric Lake Rotorua, you can enjoy the smell of eggs. See for yourself bubbling pools on the Coromandel peninsula. And, last but not least, see the Hobbit holes in Hobbiton: magical round-doored dwellings built into the hillside.
Best New Zealand Cities
Auckland
Queenstown
Wellington
Napier
Best New Zealand Destinations
Stewart Island
Glacier Country
Bay of Islands
Cathedral Cove
Portugal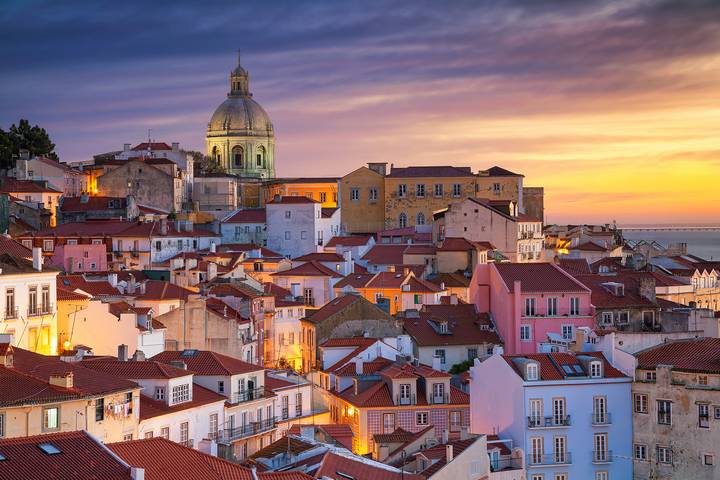 | | |
| --- | --- |
| Country | Portugal |
| Best Destination | Lisbon |
| Famous Attractions | Hills, beaches & food |
Portugal is a wonderful European travel destination for families. This country features rolling hills, spectacular beaches and beautiful medieval towns. The food is wonderful too. Just think of fresh seafood and pastel de nata. Making it a beautiful introduction to Europe for the family.
In addition, there are lots of opportunities for activities to keep both the more active members of the family satisfied. You can swim or even try surfing on the coast, and as you head inland, you can go cycling or hiking. Furthermore, the Portuguese are known for their warm hospitality, especially when meeting children.
Best Portugal Destinations
The Douro Valley
The Algarve

Praia da Marinha
Romania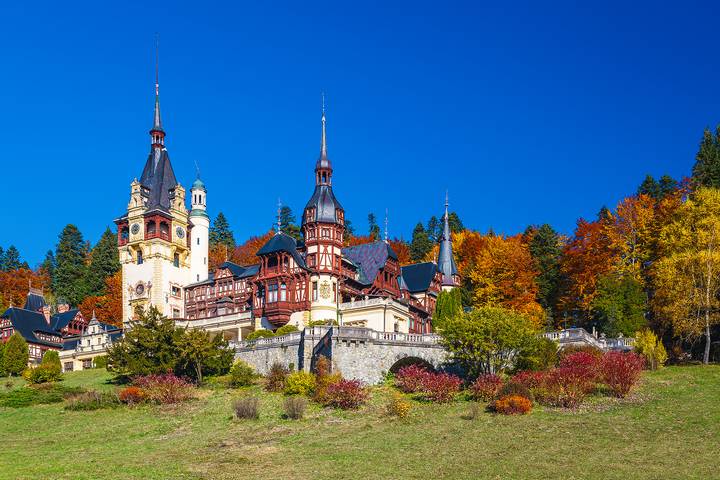 | | |
| --- | --- |
| Country | Romania |
| Best Destination | Brasov |
| Famous Attractions | Castles, mountains & lore |
Romania is a great family travel destination if your children are a bit older. Head to Bran castle, near the village of Brasov, the inspiration for Bram Stoker's Dracula. Teenagers will appreciate this ode to the dark and mysterious.
Plus, the many spectacular castles are set amidst the majestic valleys and mountains. If you can head there in the winter, then a light blanketing of snow will make it even more magical. Also, the exotic landscape of Romania creates a romantic ambiance. It is the perfect places for married couples wishing to rekindle their passionate spark.
Best Romania Destinations
Peles Castle
Palace of Culture
ASTRA National Museum Complex
Family Travel Destinations – Popular Questions
Where is the best place for a family holiday?
Bali is one of the best family travel destinations. Children will love relaxing on the tropical beaches and swimming in the exotic waterfalls. The beautiful scenery will make every family trip memorable.
What is the best place in the world for kids?
Finland is one of the best countries for kids to visit. Kids love visiting Rovaniemi, the official hometown of Santa Claus. The snowy mountains and northern lights make this travel destination perfectly beautiful for the whole family.
Where do most families go for vacation?
Most families go to Canada for vacations. This country is one of the safest places to travel. In addition, it offers plenty of outdoor activities and beautiful scenery, especially if you visit the Canadian national parks. Plus, Canada is a diverse country and offers many multilingual places to visit.
What country is best for family trip?
Portugal is a good country for a family trip. This gorgeous country has beautiful beaches, rolling hills, and charming medieval towns. It is also famous for delicious foods, especially for seafood lovers.
Where can kids travel in Canada?
Many kids enjoy travelling to the Rocky Mountains in Canada. The best places to go are Banff and Jasper National Park. Children can enjoy nature trails, bird watching, and camping in the outdoors.