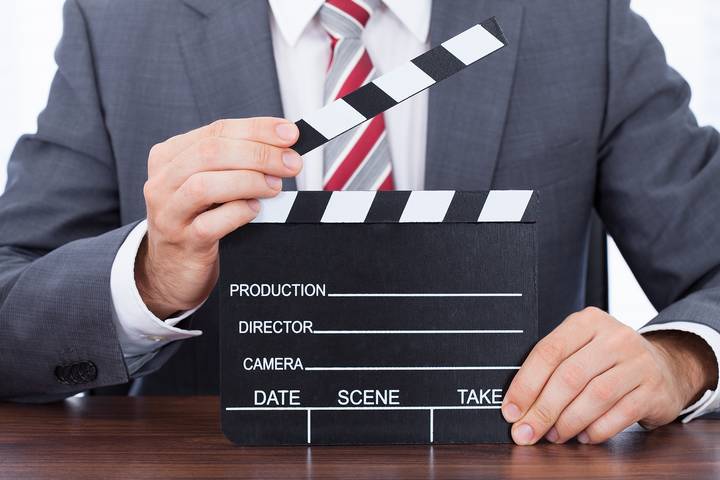 Best Entrepreneur Movies – 7 Films About Business Success
Entrepreneurs are impressive individuals who run their own businesses. Often, they start their companies with minimal resources. Nevertheless, the top entrepreneurs follow a strategic vision to propel their start-ups into prominence. Some of the most famous success stories have turned these business leaders into millionaires or even billionaires. The best entrepreneur movies aim to capture their legacies in history.
Many entrepreneur movies depict the ups and downs of business success. The film protagonists don't just become wealthy and successful right away. Their journeys aren't always smooth. They often face adversity from close-minded peers, skeptical investors, and treacherous friends. Nonetheless, the main characters persevere through hardships and rise above their struggles.
Every film about entrepreneurialism culture brings valuable business lessons. Here is a list of the best entrepreneur movies of all time:
7 Top Movies About Business Success
Best Entrepreneur Movies
The Social Network (2010)
Movie Name
The Social Network
Cast
Jesse Eisenberg
Andrew Garfield
IMDB Reviews
78% positive
RottenTomatoes
96% positive
The Social Network is one of the top entrepreneur movies of all time. It tells the story of Mark Zuckerberg, the co-founder of CEO and arguably among the best business leaders in the world. Although Facebook turned into a technological juggernaut, The Social Network also shows the sinister side of Zuckerberg's fame. The movie depicts how Facebook became what it is today, including the good, the bad, and the ugly.
This entrepreneur movie benefits greatly from a clinical Jesse Eisenberg performance, a crackling Aaron Sorkin script and top-notch camerawork from director David Fincher. Still under fire politically for his unwillingness to edit fake political news from the platform, Mark Zuckerberg is played like a foreign being to whom friendship is an unknowable equation. It's a helpful reminder that what we check daily started as a "Hot or not" Harvard page. For a site based on friendship, it's deliciously ironic the Facebook creator is incapable of actual friends.
Jerry Maguire (1996)
Movie Name
Jerry Maguire
Cast
Tom Cruise
Renée Zellweger
IMDB Reviews
73% positive
RottenTomatoes
84% positive
Jerry Maguire is one of the best movies about business success. Cameron Crowe's sports agency romantic comedy opens with a never-more-likable Tom Cruise on top of the world. After a crisis of conscience, he's fired from his firm. Armed only with one client who believes in him and a secretary (and a goldfish), he's forced to set out independently.
Jerry Maguire is an uplifting tale that depicts entrepreneurism with flair and style. Its 1940s can-do spirit overpowers overly quoted "Show me the money" lines, and until recent years, Crowe was once a major Hollywood player. Almost Famous may be his masterpiece, but there's something irresistible about the uncertain business venture Cruise seeks out here.
Wall Street (1987)
Movie Name
Wall Street
Cast
Oliver Stone
Tom Cruise
IMDB Reviews
73% positive
RottenTomatoes
79% positive
Wall Street might be an entrepreneur movie made decades ago, but its cynical message about business success remains relevant today. The film is a paradox, both a condemnation of 80s excess and greed while at the same time profiting and embracing it. The "Greed is good" monologue is one of the most famous scenes in cinema.
The story stars Michael Douglas as businessman Gordon Gekko. He is the epitome of anyone who has ever had a temp job or worked at a telemarketing firm. As Gekko progresses in his career, he faces wild scams, escalating risks of FBI raids, and bosses hooked on cocaine. The movie rampant with high-energy, putrid philosophy is rampant as the protagonist goes on a downward spiral of conning strangers.
Wall Street: Money Never Sleeps (2008)
Movie Name
Wall Street: Money Never Sleeps
Cast
Michael Douglas
Oliver Stone
IMDB Reviews
62% positive
RottenTomatoes
55% positive
Wall Street: Money Never Sleeps is the sequel of the 1987 movie. Although not as well-received as the original, this movie continues the engaging story of Gordon Gekko. The movie shares similar themes as its predecessor, highlighting the idiosyncracies of a capitalist-run society.
Many film viewers find the Wall Street sequel lacklustre, pointing their disappointment to the storytelling. However, the acting remains on-point and the messaging is as gritty as ever. The strength of the original movie carries over to the sequel, compensating for most of its shortcomings. It's a worthy sequel in our opinion and deserves to be included in the list of the best entrepreneur movies.
Fyre (2018)
Movie Name
Fyre
Cast
Billy McFarland
Jason Bell
IMDB Reviews
72% positive
RottenTomatoes
93% positive
Fyre is a dark twist to the typical entrepreneur movie. The story isn't about business success. Instead, it's a cautionary tale of everything that could go wrong with mishandled entrepreneurship.
The movie is about the disaster that was the Fyre Festival, which landed its founder in prison. This catastrophic event was barely calculated when cameras started rolling on the fascinating documentary. It was big dreams gone awry and a great case study in how not to deal in business. A lack of transparency, a makeshift set-up and flat-out lies set to create the disastrous attempt at the greatest music festival.
Tucker: The Man and His Dream (1988)
Movie Name
Tucker: The Man and His Dream
Cast
Jeff Bridges
Joan Allen
IMDB Reviews
69% positive
RottenTomatoes
82% positive
Tucker: The Man and H is Dream is another classic and famous entrepreneur movie. Francis Ford Coppola infuses this biopic with the kind of American can-do spirit of Frank Capra, as a never-better Jeff Bridges plays Preston Tucker. Tucker desired to launch his luxury automobile, going up against the big three of the auto industry and the U.S. Securities and Exchange Commission.
The final scene features Bridges rallying against large corporations that win out over small entrepreneurs like himself every time. His argument is like an exemplary closing statement from the best employment lawyer. The film's empowering conclusion is a rousing moment often overlooked in cinema history.
The Aviator (2009)
Movie Name
The Aviator
Cast
Leonardo DiCaprio
Cate Blanchett
IMDB Reviews
75% positive
RottenTomatoes
86% positive
The Aviator is one of the best entrepreneur movies of all time. Like many of his other films, Martin Scorcesse has spent his career highlighting self-made entrepreneurs. Ray Liotta's Henry Hill of Goodfellas was a small-time hood who stole when he wanted more of America for himself. Leonardo DiCaprio's Jordan Belfort of The Wolf of Wall Street manipulated the stock market to build another level to his home and get the best girl. These film protagonists began as working-class schmucks from small communities, who become corrupt with the taste of power.
The Aviator features Scorcesse's most loving portrayal of an entrepreneur. Howard Hughes is a man with an abusive upbringing and a debilitating obsessive-compulsive disorder. His character sets out to bring the biggest, best and most powerful to America. The story may not necessarily be historically accurate, but it's an enthusiastic journey from start to finish.
Best Entrepreneur Movies FAQ
What should entrepreneurs watch?
Entrepreneurs should watch these top three movies about business success: The Social Network, Wall Street, and Jerry Maguire.
What movie shows an entrepreneur?
The Social Network is an excellent movie about the entrepreneur of a famous tech startup. It describes Zuckerberg's success story as he turns Facebook from an anonymous forum to the most famous social media platform.
Who is the best entrepreneur of all time?
Jeff Bezos, Elon Musk, and Mark Zuckerberg are often cited as the best entrepreneurs in modern time. These businessmen have built wealthy fortunes based on their company's roaring success.